By Rjay Zuriaga Castor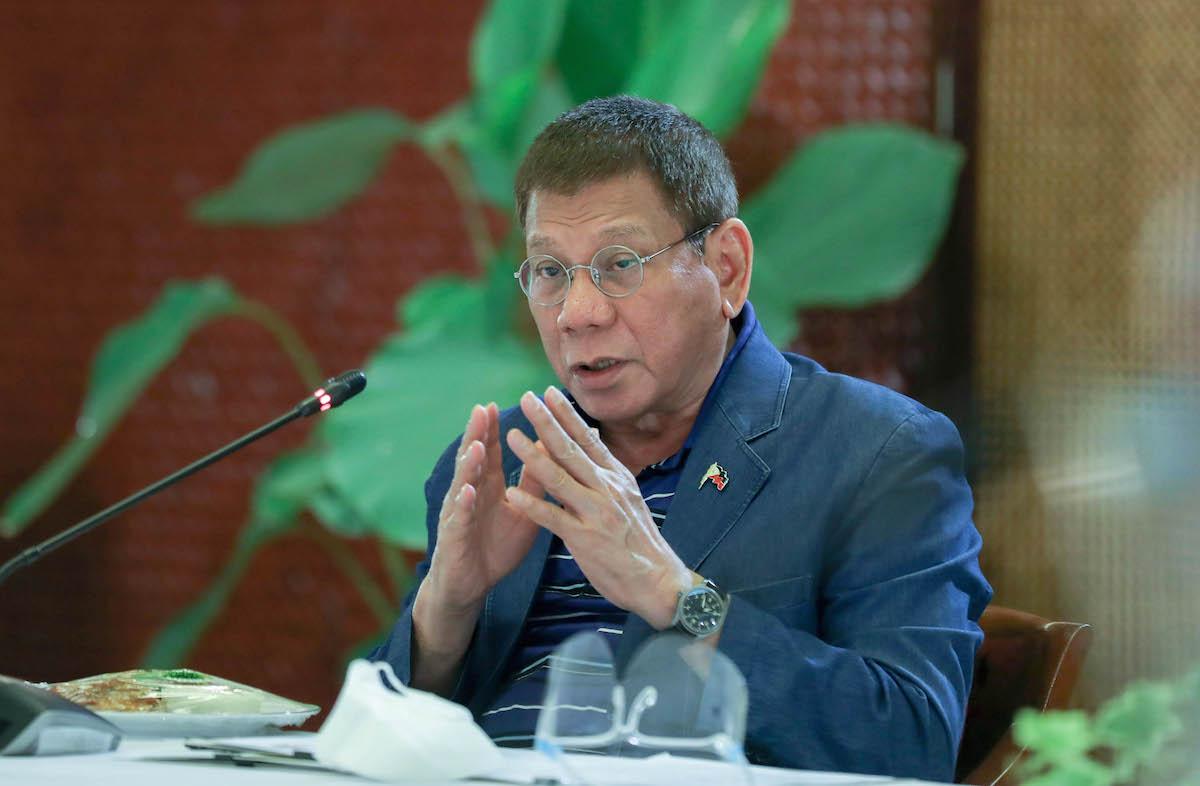 President Rodrigo Duterte (PHOTO: GMA News)



MANILA, Philippines — President Rodrigo Duterte took off his face mask while in the middle of a meeting with Cabinet officials and infectious disease experts in Malacañang on Saturday evening.
At the start of the meeting, which addressed the new COVID-19 strain and broadcast on live television, Duterte was seen wearing a face shield and face mask; about 15 minutes in, he took the shield off saying he is having a hard time speaking while wearing it.
"No one is above the law. Ang problema, hindi ako makapagsalita. I seem to . . . stammered ang bunganga ko," the president said.
Duterte after which apologized to his fellow officials for removing his face mask.
"Pardon me if I remove my mask. I cannot pronounce the words properly. This thing is bothering me. Pagpasensya na kayo. Hindi naman siguro…wala namang hulihan dito," Duterte jokingly said.
After 30 minutes without it, the President was seen with his face mask on again, as Dr. Marissa Alejandria, a member of the technical advisory group for COVID-19, spoke.
The President convokes with several Cabinet members, infectious diseases experts, and the academe to tackle various concerns on the COVID-19 pandemic, particularly the recently discovered coronavirus strain that is believed to be more infectious.
RELATED ARTICLE: Philippine Daily Inquirer