By Mark Angelo Mañez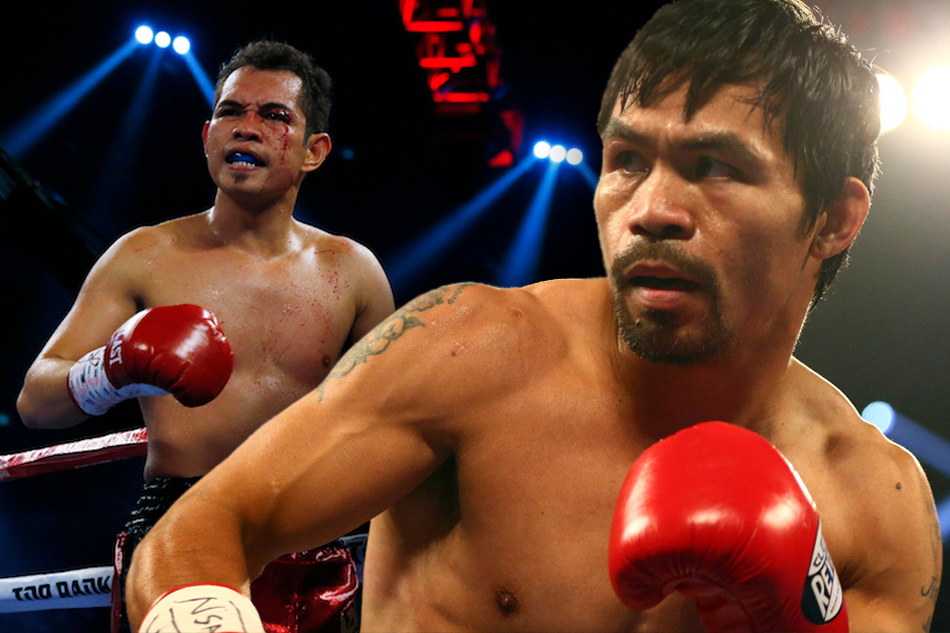 Boxing stars Manny Pacquiao and Nonito Donaire (PHOTO: ABS-CBN News)
Filipino boxer Manny "Pacman" Pacquiao has been named the 21st Century's Greatest Boxer while Nonito "The Flash" Donaire ranked 29th among the 50 champions voted by Give Me Sport's readers.
The A-list sports media outlet listed the two Filipinos among the 50 top-ranking fighters in the world from all weight-divisions who received the combined highest votes from Ranker website fans and the Give Me Sport selection in the list released on December 22, 2020.
The world's only 8-division champion boxer Pacquiao notched the highest honors as the title-holder of the Greatest Boxer of the 21st Century, edging out rival American Floyd Mayweather (2nd).
"I think we can all agree the longevity of these top 10 hitters are what makes them so special. From the likes of the fighters at the beginning of the century like Lennox Lewis, to those who have recently retired like Mayweather. It was tough to put these 10 into order, but we feel that the cream that rose to the top was Manny Pacquiao just for his incredible record and presence in the ring," wrote Give Me Sport's Sam Righton about their top 10 picks.
Manny Pacquiao triumphed for Filipinos as he bagged the WBA Welterweight Super Championship title in 2019 and then successfully defended his WBA Welterweight crown during the 61st ring fight of his career.
Pacquaio, nicknamed "The People's Champ" in the Philippines, has also been ranked by CBS Sports as the 3rd World's Greatest Welterweight Boxer.
Pacman was also nominated as the Sugar Ray Robinson Fighter of the Year by the Boxing Writers Association of America and was named the Asia Game Changer of the Year.
Donaire made it to the 29th spot, outranking some of the world's best-known boxers such as Pacquiao's previous opponents Ricky Hatton (31st) and Timothy Bradley (33rd).
Donaire, who beat his Irish foe to clinch the WBA "Super" bantamweight title in 2018, was in the 30-11 bracket which constituted some of the heavy-hitting boxers like Mike Tyson and Tyson Fury.
Nonito Donaire reclaimed his World Boxing Organization (WBO) super bantamweight title with a unanimous decision over Cesar Juarez of Mexico in 2015.
RELATED ARTICLE: MSN