By Girald Gaston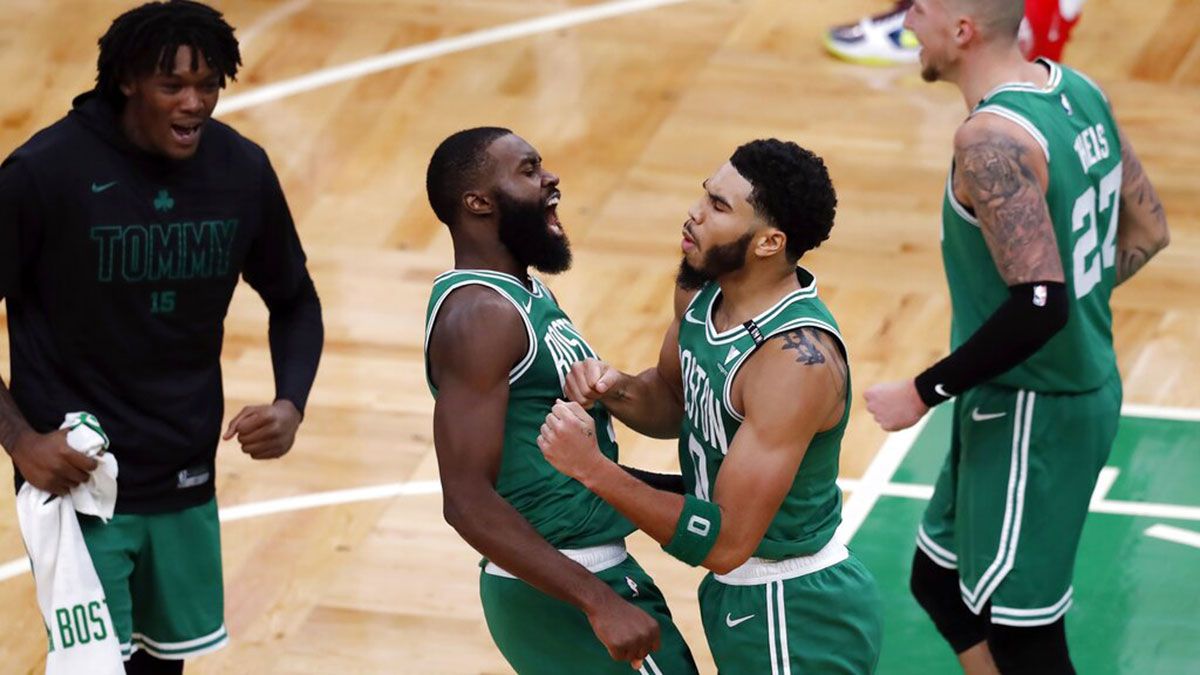 Celtics celebrate victory against Milwaukee Bucks (PHOTO: Spin.ph via AP)
Wild finish is already in display on the second day of new NBA season.
Jason Tatum fired a cold-blooded trey off the bank to spearhead Boston's escape over Giannis-led Milwaukee Bucks, 122-121, in the teams' season opener, Wednesday night at TD Garden in Boston.
The spitfire forward drained a high-arcing game-winner over the stretched hands of Giannis Antetokoumnpo, who missed a potential game-tying charity that could force the game into overtime with 0.6 ticks left.
Tatum finished with 30 points, completing the 1-2 punch with his partner Jalen Brown who tallied team-high 33 points for the escaping Celtics that squandered their huge 17-point lead early in the payoff period.
"Ever since I was a kid, I always wanted to be in that position," said Tatum. "If it goes down or not, that's what I work so hard for. You just want to be in that moment," he added.
After the Boston star's triple, Milwaukee's Eric Bledsoe issued a great lob pass to Antetokoumnpo, but he was fouled by Tristan Thompson. The reigning two-time MVP delivered the first freethrow, but he front-ironed his last from the stripe that ensured the W for the Celtics.
Bucks head coach Mike Budenholzer commended Tatum's shot, and stated that Antetokoumnpo was in his A-game in the whole game.
"I think aside from the ball going in the basket, I'm not sure we could have defended Tatum much better than we did," the 2019 Coach of the year said. "I thought Giannis did a great job individually, great contest. Credit to Tatum, he banked in a 3 at the end of the clock."
Antetokounmpo scored 18 of his 35 points in the fourth quarter, Khris Middleton added 27 points and 14 rebounds, and big offseason addition Jrue Holiday registered 25 points for Milwaukee.
Boston led 101-84 after three, but Antetokounmpo was able to outscore the Celtics 10-2 over a two-minute span midway through the fourth to trim a 10-point Boston lead to 109-107. Just when they thought they could rob a victory off a comeback, Tatum put the finishing touches.
Bucks will host Golden State, while the Celtics will accomodate Kyrie Irving and Brooklyn nets on Boston to complete the five game scheduled Christmas night on Friday.
RELATED ARTICLE: https://bit.ly/3rrpNmK