By Sydney Antoinette Alipao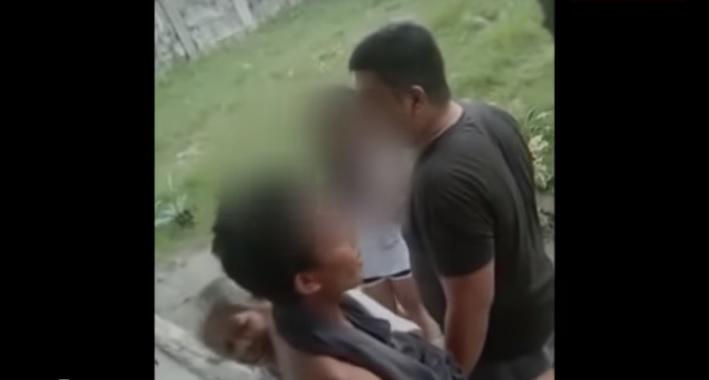 Police officer Jonel Nuezca and his daughter (PHOTO: GMA News)
As criticisms over Police Master Sergeant Jonel Nuezca's daughter bombarded social media, United Nations Children's Fund (Unicef) asked the public to stop vilifying the child saying she was also a "victim."
The Unicef said that additional "harm trauma and stigma to the child" will be resulted from "extreme online vilification" as violent criticisms towards Nuezca's daughter, as well as her photos were exposed in public.
"The child is also a victim in this situation. We appeal to the public to refrain from using violent language and posting her photos and personal information," it said in a statement, Wednesday.
Unicef also mentioned various studies about children who witnessed such forms of violence become more prone to physical and mental health problems, which some happens during adulthood.
It also urged the Philippine National Police (PNP) to implement its Child Protection policy to reinforce zero-tolerance for acts of violence against children protecting them from all forms of abuse and exploitation.
The Department of Social Welfare and Development (DSWD), as Unicef rocommended, have vowed to provide psychosocial support for Nuezca's daughter and the other witnesses of the incident appealing to the public to spare the child from vilification.
After the video of the incident went viral, netizens have blamed the child for heating up the feud between Nuezca and the Gregorios.
The video showed that Nuezca's daughter was standing near her father and shouted at the elder Gregorio "My father is a policeman."
Sonya shouted back, "I don't care," and afterwhich Nuezca drew his 9mm M-92 service pistol shooting her in the head and shot Frank Anthony. Another gunshot was blown Nuezca to Sonya before leaving the crime scene.
RELATED ARTICLE: Philippine Daily Inquirer