By Girald Gaston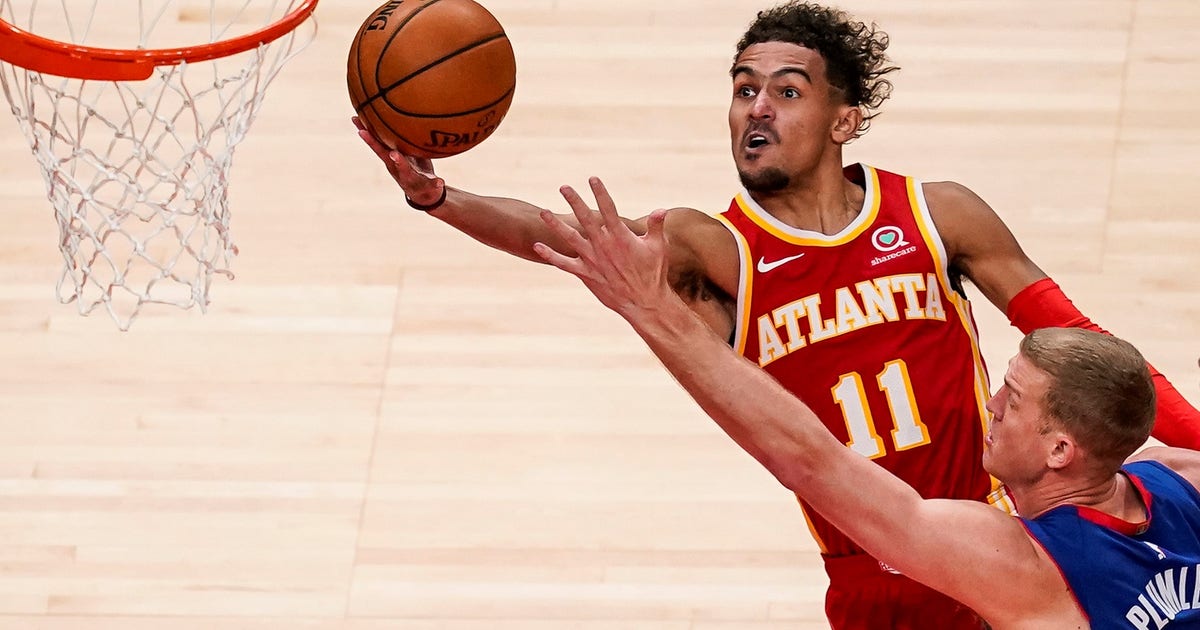 Hawks star Trae Young and Pistons big man Mason Plumlee (PHOTO: Texas News Today)
Trae Young and Bogdan Bogdanovic anchored the Atlanta Hawks over Detroit Pistons, 128-120, to continue their great start at the young NBA season, Monday night at State Farm Arena, Atlanta.
Young tallied 28 points, while Bogdanovic supported with 17 markers for Atlanta, who debuted at their home and were able to go up to 3-0 slate for the first time since 2016-2017.
The Hawks soared high to record great numbers from the distance, scoring 20 triples with an accuracy of 47.6 percent. Their last conversion from beyond-the-arc was in the 1:47 mark of final frame, when Young splashed a right wing special to extend its deficit to 10, 122-112.
Detroit's Jerami Grant was able to reply with his own trey to trim the lead to five, 122-117, with 65 ticks left. Atlanta's John Collins and his point guard star were enough as they calmly sank the next six attempts from the stripes to secure the W. Collins added 15 for the home team.
Hawks had their largest lead of 24, when their collective effort resulted into a 29-16 run that culminated by Cam Reddish's dunk off the lob, Bogdanovic's runner and Rajon Rondo's jumper, 115-91, 7:43 left in the payoff period.
Pistons tried to come back once again, inching within nine, 115-106 on two free throws by Grant at the 4:16 mark, but Collins answered with an alley-oop jam and Young cashed his charities to put Atlanta up, 119-108 with 2:43 to go.
Atlanta made 16 of their first 25 shots before Detroit's 13-2 run to pull within two in the second quarter, but Hawks scorched again. They secured a nine-point deficit at the end of first half, 65-56.
Visiting team Pistons dropped to league-worst 0-3 slate, as they rested their two main guns Derrick Rose and Blake Griffin in the game. Josh Jackson filled the gap of Griffin, scoring 27 points while Grant matched it with 27 points, too. Delon Wright chipped 18 markers off the bench.
Hawks will take skidding Brooklyn Nets on the road on Wednesday, while the Pistons will have a back-to-back match, hosting Warriors on Tuesday.
RELATED ARTICLE: SPIN.ph