By Axell Swen Lumiguen
Drilling an elbow jumper over the defense of Sidney Onwubere in the dying seconds, Alex Cabagnot sends SMB to an 88-87 win over the Northport Batang Pier to take a 1-0 lead in their best-of-3 quarterfinals series in the PBA Philippine Cup quarterfinals, DHVSU Gym, Bacolor, Pampanga, earlier.
PHOTO: Smart/PBA Photo Bureau
Prior to the game winner, SMB is ahead with an 86-84 advantage with 7.3 seconds left, until Northport's Robert Bolick drilled a long trey from almost half court to give Batang Pier an 87-86 lead, four seconds left in the game.
This is when Cabagnot came to rescue the Beermen from the brink of defeat as he drilled a contested perimeter jumper.
Cabagnot led all scorers with 20 points while Moala Tautuaa and CJ Perez added 15 and 14 points, respectively.
On the Northport side, Sean Anthony and Greg Slaughter sizzled for 16 and 15 points, while Bolick and Jamie Malonzo both listed 13 markers.
On the other hand, Magnolia Pambansang Manok crushed Rain or Shine Elastopainters with a 81-70 win to take a 1-0 lead in their separate best-of-3 series.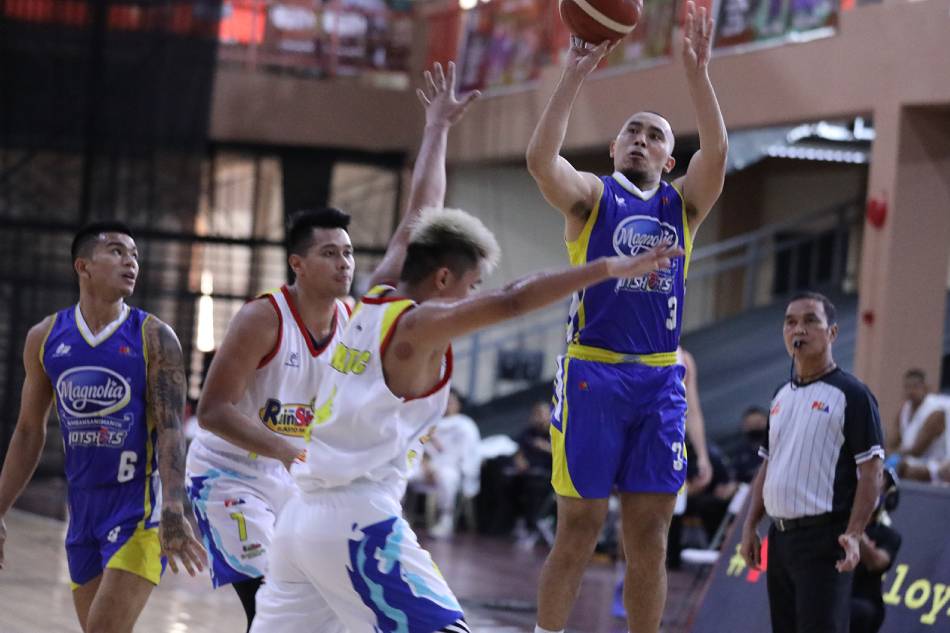 PHOTO: PBA Photo Bureau
Magnolia was dictating the tempo all game long, striking back when the Elastopainters are threatening to make a run to inch closer to them.
Paul Lee scorched for 20 points while Ian Sangalang led the charge with a double-double 19-point, 13-rebound statline for Magnolia.
Rain or Shine's young duo of Santi Santillan and Rey Nambatac chipped in 17 and 16 markers, respectively, but not enough to salvage a victory.