Atom Pinoy continues PSCF 2021 webinar series; discusses citizen science and science communication in second session
By Carlos Manuel Eusoya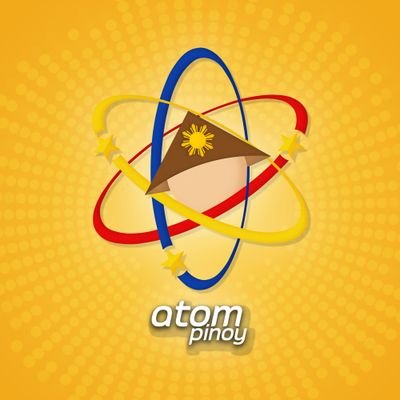 Aiming to educate citizens about public health, effective communication, and the battle against misinformation, Atom Pinoy's 2021 Philippine Science Communication Festival (PSCF) webinar series commenced its second session entitled "The Citizen's Prerogative: Involvement in Public Health".
The session opened with the talk of Mr. Mikael Angelo Francisco, the editor-in-chief of the Philippine-based science news website FlipScience.ph.
As a multi-awarded science journalist, Francisco highlighted the power of science communication to raise public awareness and to inform the masses about scientific issues that the nation faces, such as COVID-19.
"We've been living in a pandemic for almost 2 years; the role of science communication in public health is more important than ever," the writer explained.
Francisco also advised science writers that their works should be easily understood by the general audience. "If you're going to write about science, you are writing to make your reader smarter, not to make yourself seem smarter," he noted.
The webinar's next speaker was Mr. Mark Pere Madrona, a journalist and the owner of the news website The Filipino Scribe.
His talk entitled "Countering Pandemic-Era Misinformation" discussed the dangers of the nonstop rise of fake news. "We are no longer relying much on whether the information is factually accurate or not. This could be problematic," he said.
Madrona also gave tips on how citizens could combat misinformation in social media applications. "If you are not yet sure about the validity of the information, don't share it first. Go read it. Do research," the journalist added.
The second session ended with the informative talk of Kristine Joy Tomanan, an Assistant Professor of the University of the Philippines (UP) Manila College of Nursing.
Tomanan emphasized the importance of citizen participation and community engagement in the health and development sector of the nation. "You must tap into existing spaces and opportunities in order for [you] to develop [your] skills and to address health issues," she explained.
She also debunked the stereotypical myths about nurses and shared her perspectives about social justice, public health, and nursing in the Philippines.
PSCF 2021 was launched with the theme LUNAS: Yugto sa Pangkalahatang Pagpayagpag Tungong Makasamang Pampublikong Kalusugan and will be held from December 3, 2021 until December 12, 2021. The third session of the webinar series will be on December 11.