Newborn PH Eaglet a ray of hope amid endangerment — PH eagle foundation
By Gwyneth Jemima Morales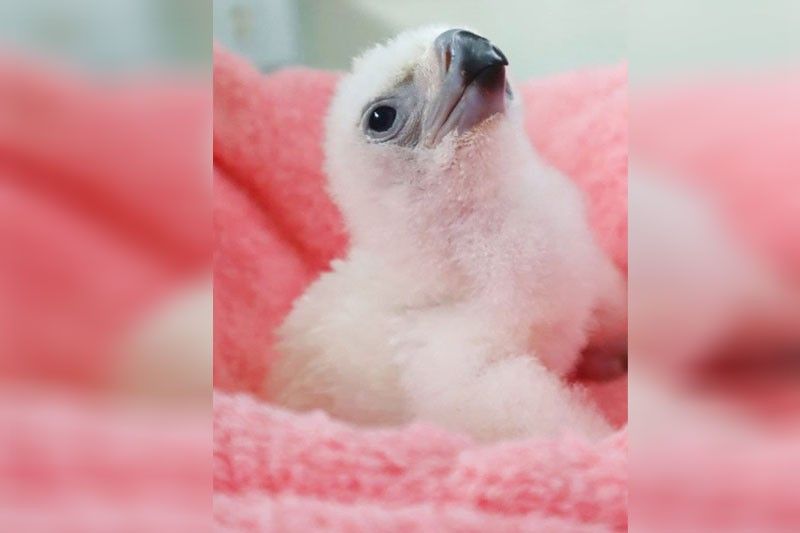 PHOTO: Philippine Eagle Foundation
The 29th newly-hatched Philippine Eagle was considered to be a "huge addition" by the Philippine Eagle Foundation (PEF) to the decreasing population of the said species.
"This is a Christmas gift … to everyone. This is a huge addition to the dwindling population of our critically endangered Philippine eagle," said Dr. Jayson Ibañez, PEF director for research and conservation, in an interview with the Inquirer.
Meanwhile, PEF executive director Dennis Salvador told BenarNews that every eaglet birth is crucial especially because it is critically endangered.
"It assures us that should such catastrophic events occur, we will continue to have a viable gene pool from which we can undertake recovery efforts," Salvador added.
According to the International Union for Conservation of Nature, only approximately 400 nesting pairs of the Philippine Eagle are left in the wild. The National Geographic Organization states that a species is considered to be endangered when there is at least a 70% decline in their population. Wildlife authorities said the aforementioned species are critically endangered due to deforestation and overhunting.
Last 2019, two Philippine eagles were rehabilitated after being injured in the wild; in 2016, a man had captured and jailed a wounded eagle which was later confiscated and rehabilitated by the government. However, it was recaptured and eaten by a local farmer months later.
On the other hand, the 29th chick, which it refers to as "Chick no. 29," hatched on December 4 at 1:16 p.m. at the Philippine Eagle Center (PEC) in Davao City, according to PEF.
"[It was only] 25 hours and 13 minutes since it first poked its beak and cracked the egg. The eaglet's pip-to-hatch time is reportedly the fastest on record in the PEC's captive-breeding program," the foundation added.
The chick is currently still in PEC for incubation, rearing laboratory, and close monitoring around the clock by PEF Conservation Breeding Program members.
The Philippine eagle, also known as the monkey-eating eagle or Pithecophaga jefferyi, can only be seen on the island of Luzon, Samar, Leyte, and Mindanao.