Commissioner Guanzon prods for BBM's doctor 'notarized' medical certificate to pass
By Quian Vencel Galut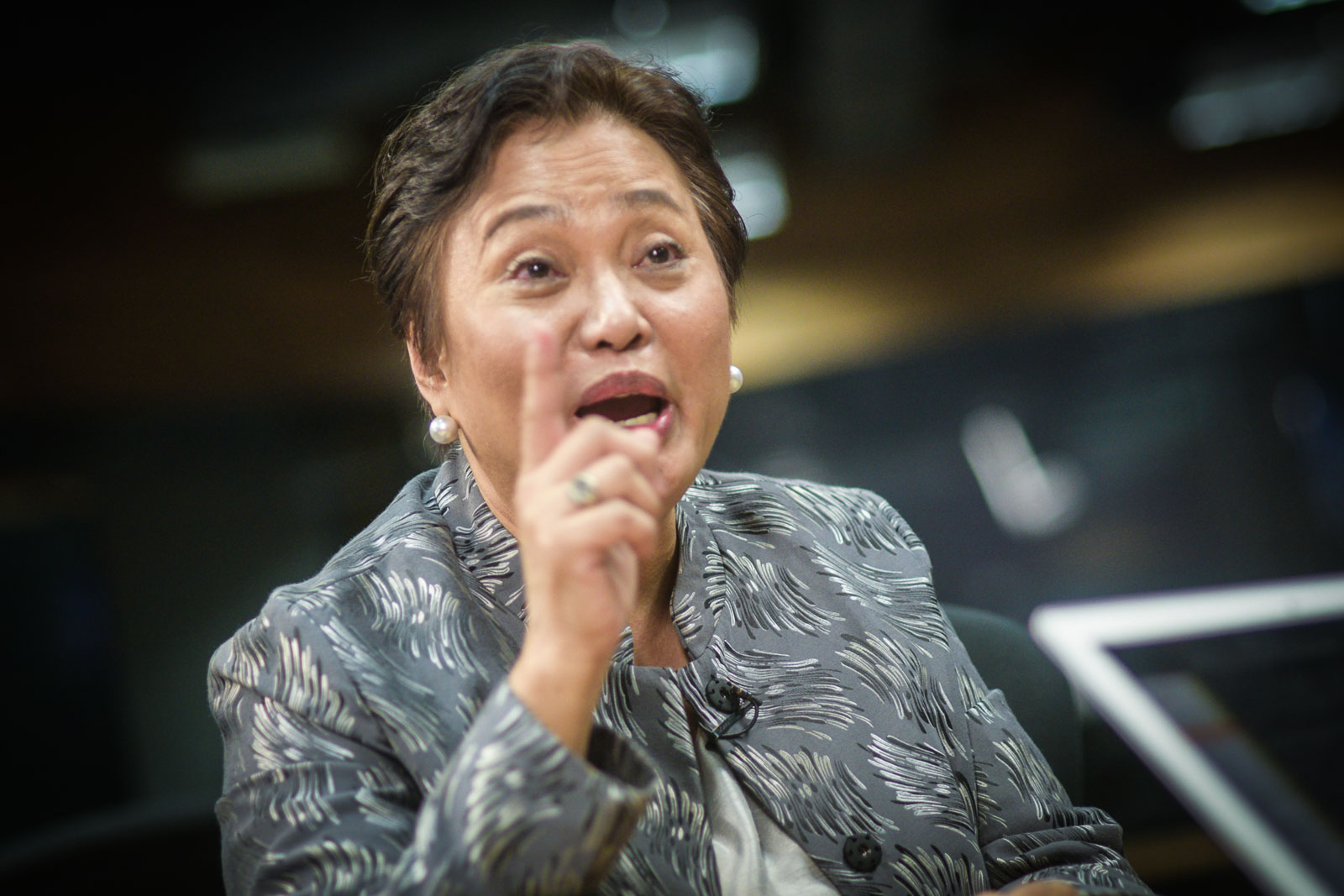 PHOTO: Rappler
Commission on Elections (COMELEC) Commissioner Rowena Guanzon stated on Monday that she demands the doctor who examined the presidential aspirant, Ferdinand "Bongbong" Marcos Jr. to submit a notarized medical certificate after Marcos Jr. skipped a Comelec hearing last January 7.
Marcos has failed to show up for the Comelec's online pre-confab for raps vs disqualification of his certificate of candidacy that was lodged against him despite an order from the poll body to attend via person or zoom meeting.
"Now I have to require the doctor who examined Marcos Jr to have his medical cert notarized and indicate his medical license number," Guanzon tweeted.
Dr. Benedict Francis Veldecanas from Aegle Wellness Center, the physician who examined the late dictator's son, explained that as of 10 a.m. on January 6, he was presenting with body malaise, febrile episodes, and difficulty in speaking due to a painfully congested throat".
However, some video clips of Marcos have surfaced online that he was seen in a radio interview with DZME 1530 on January 6.
The Marcos camp on Sunday confirmed that he attended two interviews on Jan. 6 despite feeling unwell, claiming he was examined by a doctor in between the two interviews he attended.
Spokesperson Victor Rodriguez pointed out that the interview engagements 'worsened BBM's condition' and the presidential aspirant's camp had clarified that Marcos was only told to isolate himself in the morning of the preliminary conference.
"We believe it was that afternoon interview which exacerbated his condition. On the morning of Jan. 7, BBM was obliged to go in isolation because his condition worsened," he said.
"A judgment call was made to let BBM continue with his needed rest since he was in bed after taking his medicines," he added.
Marcos has been in isolation after he was exposed to two individuals who later tested positive for COVID-19, one of the affected was his chief of security.
Comelec's preliminary confab upon Marcos' raps of disqualification was delayed for an hour as the poll body was waiting for his medical certificate to prove his absence from the said hearing.
The Marcos' camp produced a medical certificate from his doctor only after Guanzon demanded proof to justify the presidential aspirant's absence.
"Upon examination, he had a temperature of 37.8 degrees Celsius and his throat was hyperemic and swollen. He reportedly had direct contact with at least two individuals who later tested positive [for COVID-19]," the medical certificate read.
The son of the ousted dictator Ferdinand Marcos Sr. will be running for the position of the president under the Partido Federal ng Pilipinas, with Davao City Mayor Sara Duterte as his running mate in the National Elections 2022.