By Marjoe Toquillo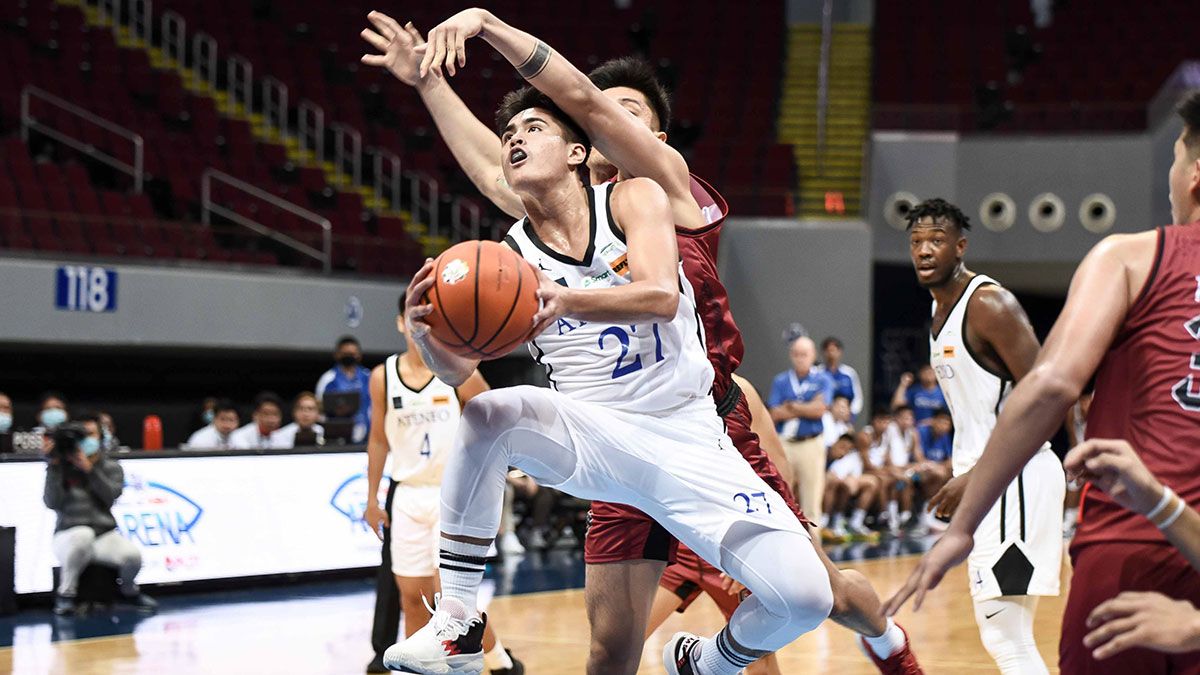 PHOTO: SPIN PH
Defending champions, Ateneo De Manila University Blue Eagles stumped the University of the Philippines Fighting Maroons to initiate their 4-peat UAAP campaign, 90-81 during the Season 84 men's basketball tournament at the Mall of Asia Arena, Saturday.
The Blue Eagles were eager to preserve the life of their championship bid as they dumped the tiniest bit of hope for the Fighting Maroons by earning the lead score at the end of all quarters.
"Obviously we're delighted to get a win in that game. We went into it not knowing how well [we will] perform and how well UP will perform, so we're delighted with the win," said coach Tab Baldwin on their win.
The Eagles started the battle with Ange Kouame and Raffy Verano pouring pressure even at the earliest part of the game. The Eagles soared and ended the first quarter with an 8-point edge, 26-18.
Second quarter stood as the proof that the groove of the champions still has not left Ateneo as the Eagles toppled the Maroon resolve by thickening the gaps of the scores, ending the first half at 46-35.
The Maroons seemed to have gone back to their senses in the second half, with Do Malick Diouf's inside score aggressions trimming the margin to seven at the 8:40 mark.
Dave Ildefonso, however, reclaimed their advantage as the returning Atenean prodigy compensated for their lost lead with what seemed to be a decent whack to end the third quarter at 71-54.
UP still had the will to win as Carl Tamayo trimmed the Ateneo lead to 11 with 5 minutes on the clock but both Tyler Tio and SJ Belangel chilled the fire with their three-point buckets for the Eagles.
Belangel also made the last point for Ateneo that ended the match against their Katipunan foes at 90-81.
Ildefonso led all scorers with 19 points, six rebounds, one assist, and one steal to spearhead the defending champions.
With Ateneo's recent triumph, it secures its 27th game win-streak since their October 11, 2018 match against the Far Eastern University, which coincidentally is their next opponent on the season next Tuesday.
Edited by Jostle Doen Pilayre