Isko's IM Pilipinas switches support to Robredo
By Addison Pascua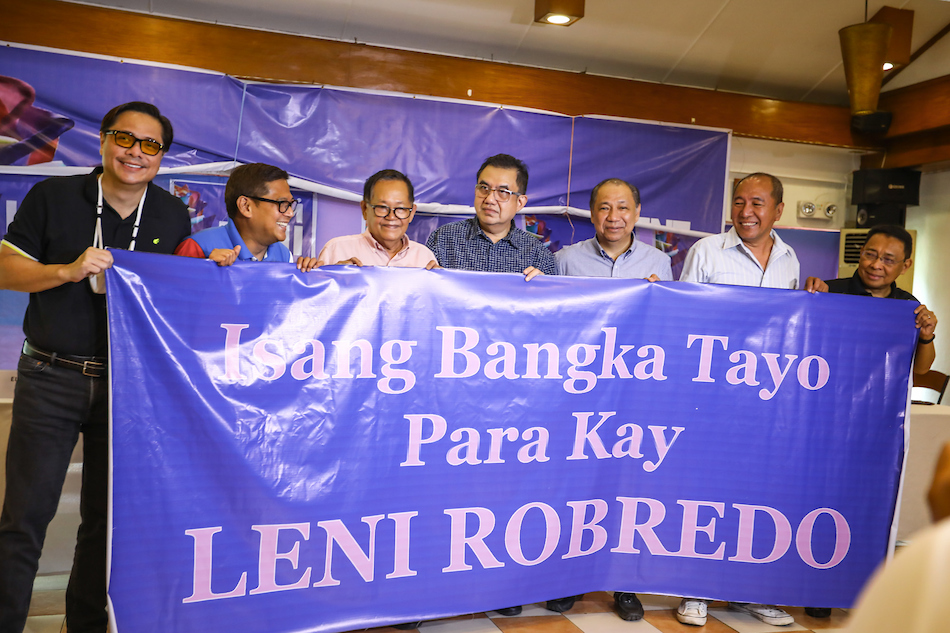 PHOTO: ABS-CBN News
Barely a month before the May 9 national elections, some officials of Ikaw Muna Pilipinas or IM Pilipinas withdrew their support for presidential candidate Isko Moreno Domagoso, in favor of his opponent, Vice President Leni Robredo.
In a press conference held in Quezon City on Tuesday, members of IM Pilipinas officially announced their decision to rally behind Robredo whom they believe has a better fighting chance than Domagoso to defeat survey frontrunner former Sen. Ferdinand "Bongbong" Marcos Jr.
"Those who do not believe in surveys...we see it everywhere...lahat ng kalye, lahat ng opisina, dati wala roon, ngayon andun na po ang tarpaulins ni VP Leni. She is in the best position to win this for us. Hindi po ito laban lang ng pink. Laban po ito ng lahat. Otherwise, we will return to what we experienced in the past, and it will be our fault," said former Metro Manila Development Authority head Tim Orbos, one of the leaders of IM Pilipinas.
"The Vice President is consistently the second place in the past months and has been on a steady rise with the biggest increase as shown in the latest survey," he underscored.
Orbos disclosed that their group had been calling for unity among other presidential candidates to form a united front against Marcos Jr. but only Robredo and labor leader Leody De Guzman responded positively.
"From our call for unity, we now shift to a call for unity for Vice President Leni Robredo in her campaign to be our president this 2022," the executive official asserted.
"Except for the camps of Leody de Guzman and Vice President Robredo herself, all other candidates have rejected the call of unification," he emphasized.
Prior to Orbos' announcement, members of IM Pilipinas Cebu City and Zamboaga City chapters also threw their support to Robredo, underscoring her chances of winning following her rise in the latest pre-election survey and well-attended campaign rallies.
In Pulse Asia's March 2022 election survey, Robredo's ratings grew from 15 percent in February to 24 percent. Her latest rating, however, is still second to Marcos' 56 percent voter preference, which is 4 points lower than his February ratings.
'It's a test of character'
Reacting to the IM Pilipinas latest announcement, incumbent Manila mayor Domagoso said he remains unbothered by the group's decision.
"Good luck, I wish them good luck. It's a test of character," Moreno said in an ambush interview before starting his motorcade in San Pedro, Laguna.
"They can do whatever they want to do. They are entitled to their own opinion," he added.
Edited by: Danfe Lean Grace Elopre