By Girald Gaston
James Harden's drama in Houston continues and resulted into a cancelled season-opener.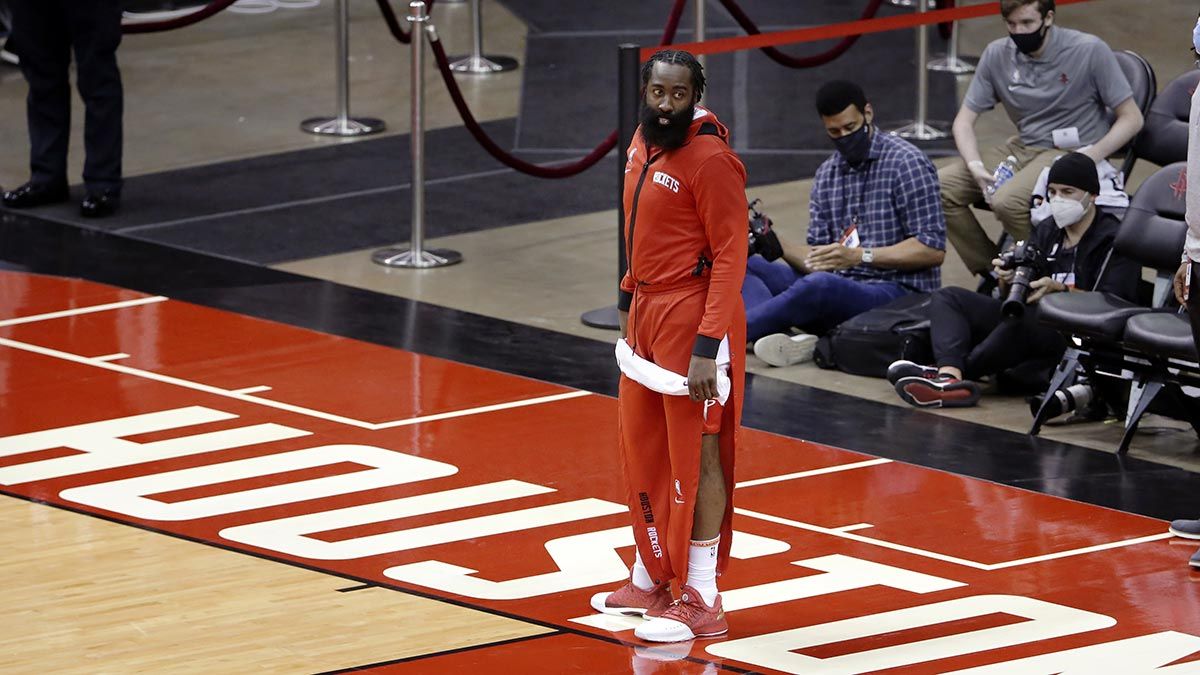 Houston Rockets Star James Harden in pre-game gear (PHOTO: Spin.ph via AP)
Houston Rockets' tip-off for the season against Oklahoma City Thunder on Wednesday night was postponed after set of injuries, COVID-19 cases, and Harden's violation to NBA rules left its team undermanned.
Rockets failed to insert league-mandated eight players, and it was a slap in NBA's uncertain season facing early cancellation in its second night.
The league released an announcement on same night that stated four players was in quarantine because of contact tracing, and three more players retook the test and were either positive or inclusive.
The announcement also said that Harden won't be able to play due to the violation of health and safety protocols, after the video of the unmasked party-going star was surfaced in the internet on Tuesday night.
Harden was already a headache for the Houston franchise in the offseason, as the 6-foot-5 baller desperately demanded for a trade, and his latest issue showed how he badly wants to leave the team.
Clutch city also released an injury report Wednesday morning that Ben McLemore and rookie KJ Martin were self-isolating and that DeMarcus Cousins was questionable because of a sprained right ankle.
In the 2020-2021 season, Houston has a total of 16 players in its roster; seven were in test or quarantine, one was injured, that trimmed their team into league minimum eight. Harden's absence made the player count to seven.
According to the protocols, it says that "In light of the serious and highly infectious nature of the coronavirus... individuals must not engage in activities or conduct that a reasonable person would regard as posing unnecessary risk relative to the significance (or lack thereof) of such activity or conduct."
The eight-time allstar will likely be on quarantine based on the rules, and it will cost him a huge number of money for fine.
"Players also may be subject to a proportionate adjustment to pay for any games missed during the period that the player is in quarantine and undergoing testing due to engaging in such activities and/or conduct," the NBA said.
Houston's next assignment will be Portland on Saturday, and Harden could lose about $280,000 or approximately 14 million in Philippine peso in each game he'll miss.
RELATED ARTICLE: Spin.ph