By Carlos Manuel Eusoya and Althea Lorraine Servano
For centuries, the nation has been influenced by intellectual minds who conveyed messages and inspired hearts through their literary pieces. Let us take a look at some interesting trivia facts about ten notable Filipino writers.
1. Lualhati Bautista - Believes love in writing is akin to marriage
"Do you retire from somebody you loved all your life just because you have reached that 'retirement age'? With me it's the same with writing. Writing is my passion, my one true and forever love. Till death do us part," Lualhati Bautista quoted in 2020.
As a writer, Bautista was known for her stories that star female heroines who face hardship with resilience and determination. She highlighted the injustices during the Marcos regime and the power of female activism during these times.
The piece that started her writing career, the short story Katugon ng Damdamin, was published in Liwayway Magazine. Bautista then went on to win three Palanca Awards for her works GAPÔ, Dekada '70, and the Taglish novel Bata, Bata... Pa'no Ka Ginawa?. Last year, she published her first poetry book, Alitaptap sa Gabing Madilim.
2. Genoveva Dizon Edroza-Matute - Google Doodle celebrated her 105th birthday
PHOTO: Dakila Pinoy
"Today's Doodle celebrates multilingual Filipino writer and academic Genoveva Matute on her 105th birthday," Google wrote on January 3, 2020. Matute was celebrated for her contributions to Filipino literature, in the form of short stories. Her piece Ang Kuwento ni Mabuti is still widely popular among children, and is the most anthologized story in Tagalog.
Matute has also written and published the short stories Leave-taking, Land of the Bitter, Eight Years, Noche Buena, The Story of the Good, and Sailing the Heart of a Child. She won four Carlos Palanca Memorial Awards, and was the first woman to win this literary prize.
3. Leona Florentino - Pioneer in Philippine lesbian literature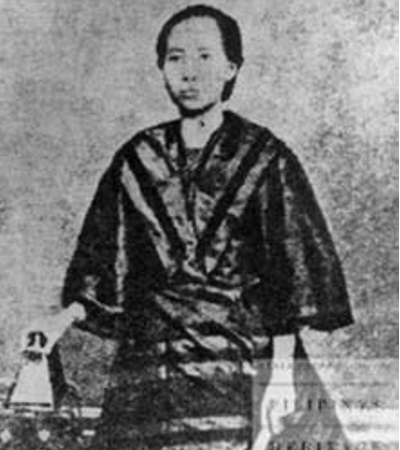 PHOTO: Kahimyang
She was a writer fluent in both Spanish and Ilocano. Dubbed as the "mother of Philippine women's literature", she is also a lesbian feminist. She has written many love poems, some of which are addressed to women like her.
Florentino's skills in poetry had been recognized in Spain, Paris, and Missouri. She has 22 preserved poems presented in international forums and included in the Encyclopedia Internationale des Oeuvres des Femmes (International Encyclopedia of Women's Works) in 1889. Her literary accomplishments were also presented at the Exposition Filipina in Madrid and at the Exposition Internationale in Paris.
4. Bob Ong - His nickname is derived from the website "Bobong Pinoy"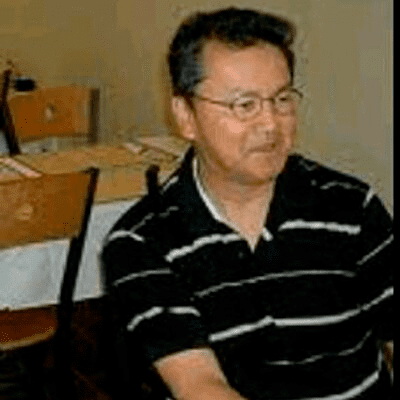 PHOTO: Steve Scalise
"Bob Ong" is simply the pseudonym of this mysterious writer, which he got when a certain follower of his website, Bobong Pinoy, mistook him for a certain BobOng. (BobOng Pinoy. BobOng. Bob Ong. Smart, right?) Not much is known about Ong's private life as his true identity is still a mystery up to this day...
University of the Philippines literary professor Paolo Manalo called Bob Ong's work "urban culture lore" due to its contemporary nature. His writing technique uses conversational tones, nostalgic Filipino memories, and humor.
Among his works are ABNKKBSNPLAko?!, which has since been adapted into the big screen as a motion picture in 2014, Bakit Baliktad Magbasa ng Libro ang mga Pilipino?, Ang Paboritong Libro ni Hudas, and the mysterious novel Si.
5. Pete Lacaba - Made an acrostic poem that spelled "Marcos Hitler Diktador Tuta"
PHOTO: GMA Network
Better known by his nickname, Pete, Jose Maria Flores Lacaba Jr. is a screenwriter, poet, and journalist. During the Marcos Regime and the ruling of martial law, he served as a political prisoner from 1974 to 1976. He then wrote a poem entitled "Prometheus Unbound," under the alias Ruben Cuevas, where the first letter of each line spelled "Marcos Hitler Diktador Tuta."
Lacaba was a member of the Philippines Free Press in 1965 and became a staff writer and editor for the magazine's Filipino edition. Eventually, Lacaba also established the company's labor union. He has received multiple awards, among these being the Lifetime Achievement Award at the Cinemanila International Film Festival.
Lacaba's works include Days of Disquiet, Nights of Rage, Rizal sa Dapitan, Bayan Ko, and Segurista.
6. Francisco Sionil Jose - The Atlantic Monthly said he has no American counterpart
PHOTO: Philippine Star
James Fallows from The Atlantic Monthly commented the following about Francisco Sionil José: "...America has no counterpart to Jose - no one who is simultaneously a prolific novelist, a social and political organizer, and a small scale entrepreneur...Jose's identity has equipped him to be fully sensitive to the nation's miseries without succumbing, like many of his characters, to corruption or despair..."
One of the Philippines' most well-known authors, José wrote about the challenges faced by the lower class and the social context of colonialism. José is inspired by Jose Rizal's work. He integrates characters and themes from Rizal's written pieces.
José has been deemed a National Artist for Literature and is a recipient of multiple Carlos Palanca Memorial awards for his works such as Arbol de Fuego and A Scenario for Philippine Renaissance in 1979. One of his best known works is the books in The Rosales Saga: Po-on, Tree, My Brother, My Executioner, The Pretenders, and Mass, which is a series set over 100 years in Philippine history.
7. Nick Joaquin - Opposes the current materialistic world
PHOTO: Philippine Daily Inquirer
A 1959 thesis entitled A critical study of Nick Joaquin's prose and poems showed that the protagonists in Nick Joaquin's works were mostly cultured intellectuals, while the opposing antagonists were from the materialistic age. Joaquin, who is described as a "cultural apostle", believes that past traditions are the only solution to our modern struggles.
Joaquin has written many English novels and short stories. His first short story, The Sorrows of Vaudeville, was published in the Sunday Tribune Magazine in 1937. Joaquin later earned an honorary Associate in Arts and a scholarship to St. Albert's Convent from the University of Santo Tomas after winning a nationwide essay competition. He kept writing short stories and poems until the publications were shut down during the Japanese occupation.
In his later life, Joaquin focused on journalistic writing. He was appointed as a member of the Motion Pictures commission under Diosdado Macapagal and Ferdinand E. Marcos. His prominent works include It Was Later Than We Thought, The Woman Who Felt Like Lazarus, and the essay La Naval de Manila.
8. Virgilio Almario - Argued that Bonifacio is a better writer than Rizal
PHOTO: ABS-CBN
Better known as Rio Alma, Virgilio Almario is a National Artist and Komisyon sa Wikang Filipino chair. He believes that Bonifacio's writing skills are better than Rizal's, since Bonifacio's pieces are easier to understand than those of ilustrados.
Almario is also a critic, a translator, and a writer. His writing piece Ang Makata sa Panahon ng Makina is the first book of literary criticism in Filipino. His work as a critic focuses on the Philippines' national language. He was also awarded the 1999 Award for Translation by the Manila Critics Circle for translating Noli Me Tangere and El Filibusterismo.
He has received several Palanca Awards, two grand prizes from the Cultural Center of the Philippines, the Makata ng Taon of the Komisyon sa Wikang Filipino, and the Southeast Asia Write Award of Bangkok.
9. Francisco Balagtas - "Florante at Laura" paralleled his own love story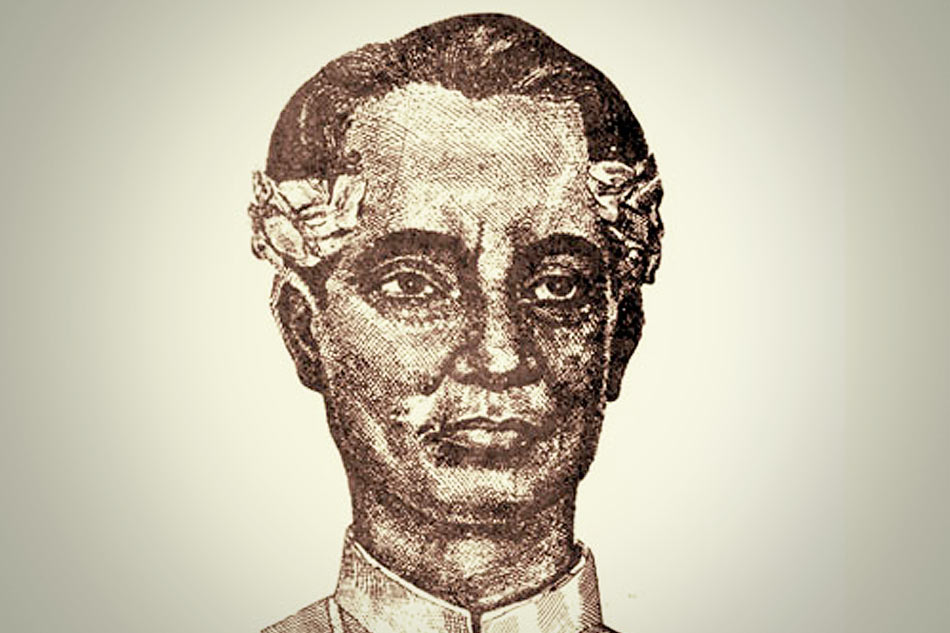 PHOTO: ABS-CBN
In the famed epic Florante at Laura, the protagonist Florante is separated from his beloved Laura by an envious countryman named Adolfo. The plot of this piece of literature is derived from the life of its writer, Francisco Balagtas. Balagtas met María Asunción Rivera after moving to the district of Pandacan in Manila. Her love for Rivera would be the inspiration of his future works. When the influential Mariano Capule battled Balagtas for Rivera's affections, Capule used his wealth to get Balagtas imprisoned — a love story that paralleled the plot of Florante and Laura. The experience inspired Balagtas to write the epic. In fact, Rivera was referenced in Florante at Laura as Selya and "MAR".
Balagtas learned poetry from José de la Cruz (Huseng Sisiw), a famous poet in Tondo. Balagtas promised he would overcome Huseng Sisiw after the latter challenged him to improve his skills. His other works include La India elegante y el negrito amante and Orosman at Zafira.
Balagtas was appointed as assistant to the Justice of the Peace in 1840. In 1842, he married Juana Tiambeng. He was appointed as Major Lieutenant in 1858, but was sent to prison again in Bataan. Balagtas is remembered today for the extemporaneous debate named after him: Balagtasan.
10. Jose Rizal - Did not write "Sa Aking Mga Kabata"
PHOTO: PhilNews
The theme of the poem Sa Aking Mga Kabata is the love for one's native language. Although it is generally believed to be Rizal's, historians believe this is a hoax and pointed out the lack of manuscript evidence and the use of the letter "k" instead of the Spanish "c".
Nonetheless, this fact does not undermine Jose Rizal's status as one of the greatest heroes of the country. A polymath, ophthalmologist, and a writer, Jose Rizal is the paragon of Filipino greatness. His immortal works "Noli Me Tangere" and "El Filibusterismo" intensified Filipino resistance against Spanish colonization.
He was born as José Protasio Rizal Mercado y Alonso Realonda in 1861. At age 5, Rizal was proficient in reading and writing. He was awarded in poetry writing contests and impressed his professors with his expertise in Castilian and foreign languages. Rizal studied under Justiniano Aquino Cruz in Laguna and Ateneo Municipal de Manila He continued his education at the University of Santo Tomas. He specialized later in ophthalmology after learning his mother was having eye problems. Supported by his brother Paciano, Rizal earned a degree in medicine at the Universidad Central de Madrid.
Rizal wrote his first novel, Noli Me Tangere, which scrutinized the corruption of the Spanish government and the cruel behavior of friars. The book was banned in the Philippines and forced Rizal to return to Europe. Rizal released his follow-up novel, El Filibusterismo, in 1891. He also wrote articles for La Solidaridad along with other writers of the Propaganda Movement who sought reforms. The Spanish government exiled him to Dapitan.
He was eventually sentenced to death. Before his execution, he wrote his last written piece "Mi Ultimo Adios" and married Josephine Bracken. Rizal's legacy as a nationalist continues to resonate with Filipinos today.
From prose to poetry, literature to journalism, narratives to essays, the Philippine has a roster of writers who empowered and entertained citizens. Remembering these writers and their lives is a proper way to honor their contributions to the nation.