By Eden Eve Lacea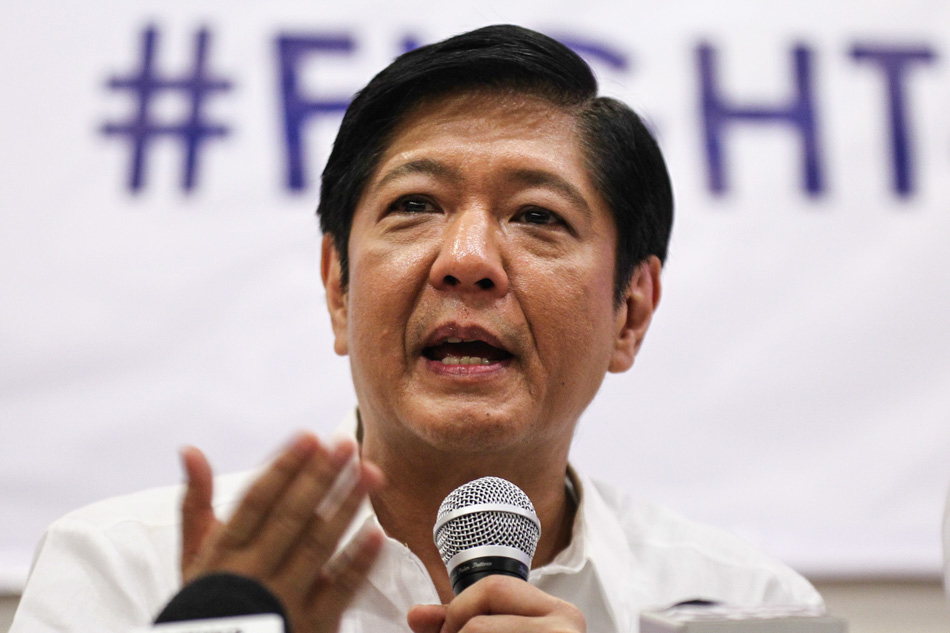 PHOTO: ABS-CBN News
Presidential candidate and ex-Senator Ferdinand "Bongbong" Marcos Jr. refused to give his apologies over the felonies committed by his late father and former Philippine president, Ferdinand Marcos Sr.
In an interview with CNN Philippines, the day after filing his certificate of candidacy, Marcos stated that he can only atone for the crimes he had performed.
"If you can show me that I have committed wrongdoing, that I have hurt somebody else, I will go and apologize to them immediately. But how can you make an apology for a general accusation?" Marcos answered after being asked whether he should apologize for his father's crimes.
"I can only apologize for myself, and I am willing to do that if I have done something wrong and if that neglect or that wrongdoing has been damaging to somebody," he added.
The aspiring president also highlighted that "it would never be enough" to ask for forgiveness over the atrocities committed by his father during his regime.
"No matter what apologies you give, it won't be enough. It's not been enough because the political forces opposing my father, let us remember, his government fell. They won. That side of the political aisle has been dominant since 1986," he said.
According to the rights group Amnesty International, an estimated number of 70,000 people were imprisoned and around 34,000 citizens were tortured during the Marcos administration.
Additionally, the Human Rights Victims Reparation and Recognition Act also recognized that over 11,000 victims of summary execution, torture, enforced or involuntary disappearance and other gross human rights violations will receive monetary or non-monetary reparations from the 10 billion pesos worth of ill-gotten wealth from the Marcos Family.