By Mark Angelo Mañez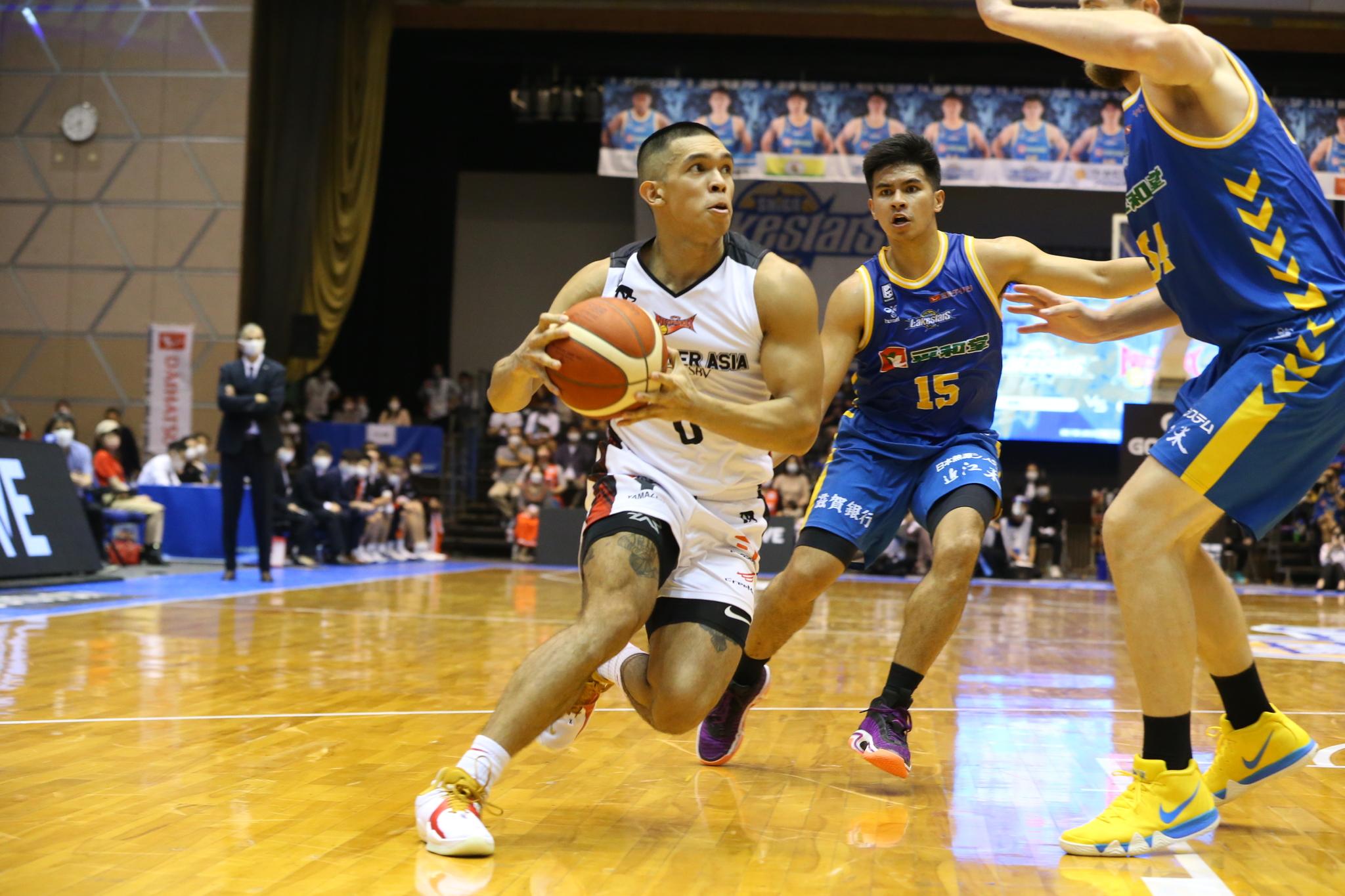 PHOTO: B. League
Manila - San-En NeoPhoenix needed five more minutes to spoil Shiga Lakestars' potential homesweep, 101-96, at the 2021-22 Japan BLeague Division 1 in Ukaruchan Arena, Sunday afternoon.
Thirdy Ravena returned the favor from brother Kiefer as he led the charge for the NeoPhoenix, most notably in the closing minutes. He chalked up 21 points on top of his seven boards and 5 dish-offs while logging in 32 minutes inside.
The visitors used a furious rally in the payoff period after being down as many as 18 points, and taking a 94-87 cushion courtesy of the younger Ravena's 7-0 splashing.
World import Ovie Soko tagged along with Kiefer Ravena in keeping Shiga afloat, but a deep left three from the younger Thirdy slammed all hope and took a 97-89 gap with 2:17 in overtime.
It was sweet revenge for San-En after seeing their 22-point lead blew off, eventually dropping to their victims on opening day 93-83.
Elias Harris was also a beast down low for San-En with his 18 points, 10 boards, three steals, two assists, and two blocks, as Robert Carter got himself 17 points on 3-of-6 clip from deep, on top of his three rebounds and three dimes.
With time winding down and tied at 85 apiece, Thirdy tried gunning the game winner, but was hobbled by Kiefer's choking defense, turning it over. Soko tried but failed to buy a basket, sending the game to an extra five minute session.
Despite dropping the match, Kiefer Ravena still posted solid numbers with his 20 markers, seven dimes, a board and an interception. Soko contributed another double-double with 20 points, 12 rebounds and three assists while Sean O'Mara flirted his own double-double shot with 19 markers, nine boards and three dish-offs.
The Ravenas take on separate Pinoy-reinforced opponents next week with Thirdy's San-En hosting Kobe Paras and Albirex BB Niigata in Toyohashi City. Kiefer and the Lakestars meanwhile, host the Ibaraki Robots who are missing Javi Gomez de Liaño's services.
SAN-EN 101 - T. Ravena 21, Harris 18, Carter 17, Tsuyama 14, Knox 7, Tsuya 7, Yamauchi 6, Matsuwaki 4, Tawatari 4, Suguiura 3.
SHIGA 96 - Soko 20, K. Ravena 20, O'Mara 19, Nomoto 14, Gaddson 10, Kashiwagura 7, Shibata 4, Moriyama 2.
16-27, 36-51, 66-72, 85-all, 101-96.