Blacklist decodes Onic ID in a thriller, advances to the next round
By Arvin Migallos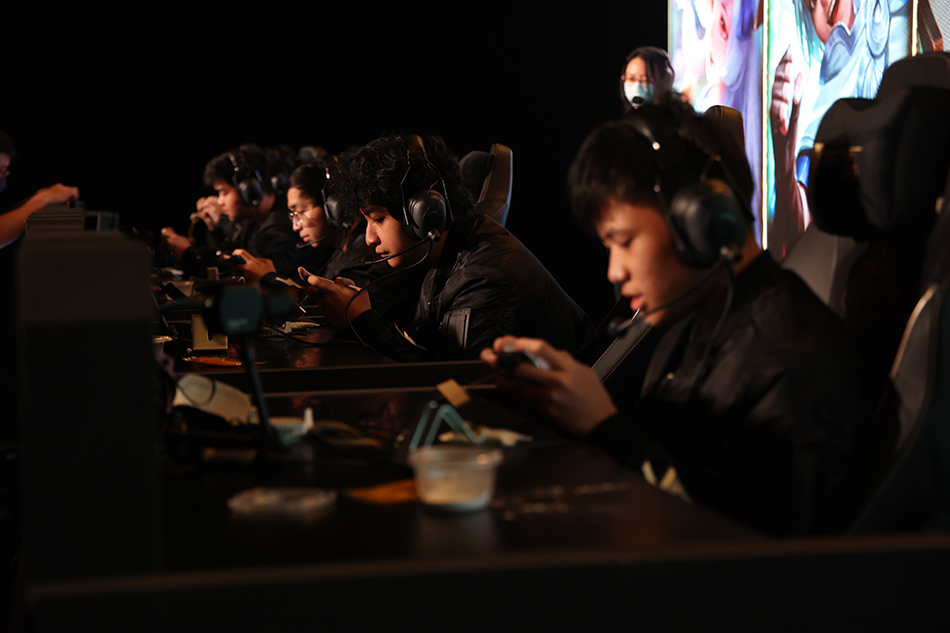 PHOTO: ABS-CBN News
Blacklist International proved that they are ready for the international stage as they oust Onic Esports out of M3 Mobile Legends World Championships in a dramatic fashion, 2-1.
BLCK took this opportunity to exact revenge against Onic where they were defeated by the latter in the MPL Invitationals last month with a score of 1-3.
Game 1 was a wire-to-wire showdown as the two teams kept on exchanging blows with Onic ID being aggressive with their Hylos and Selena picks.
But not until Kiel "OHEB" Soriano led his team to win a pivotal 21-minute lord clash with a Beatrix triple kill to bring BLCK one step closer to eliminating Onic, 1-0.
The second game almost heavily favored the PH champs but an unfortunate pick off happened in the 15-minute mark with Danerie James "Wise" Del Rosario's Kimmy and OHEB's Beatrix by the late game- centric draft of the ID champs to extend the series, 1-1.
Onic ID opted a "super late game" setup with a Clint and Cecilion picks, but fell short as Blacklist finally realized that they had to mirror the former's aggression and kept knocking on their door to finally seal the deal, 2-1.
"Ever since we came to Blacklist International, we haven't been defeated by the same team twice. So I'm looking forward to facing BTK again," said Johnmar "OhMyV33nus" Villaluna
Also in a post-match interview, Blacklist head coach Kristoffer "Bon Chan" Ricaplaza said that it is really satisfying to have their revenge against Onic ID.
Blacklist International will face Vivo Keyd Stars from Brazil next, while another PH representative will attempt to defeat an Indonesian team as Onic Philippines go against RRQ Hoshi, MPL PH Season 8 runner-up and MPL ID Season 8 runner-up respectively, in a best-of-5 on Wednesday.
MPL Invitational seems to have a curse as the champions of the said tournament failed, so far, to reach the grand finals of the world championships, with last year's Alter Ego eliminated by Bren Esports, who eventually won M2 last January.