Feng shui expert Hanz Cua shares some lucky tips for greeting 2022
By Carlos Jimwell Aquino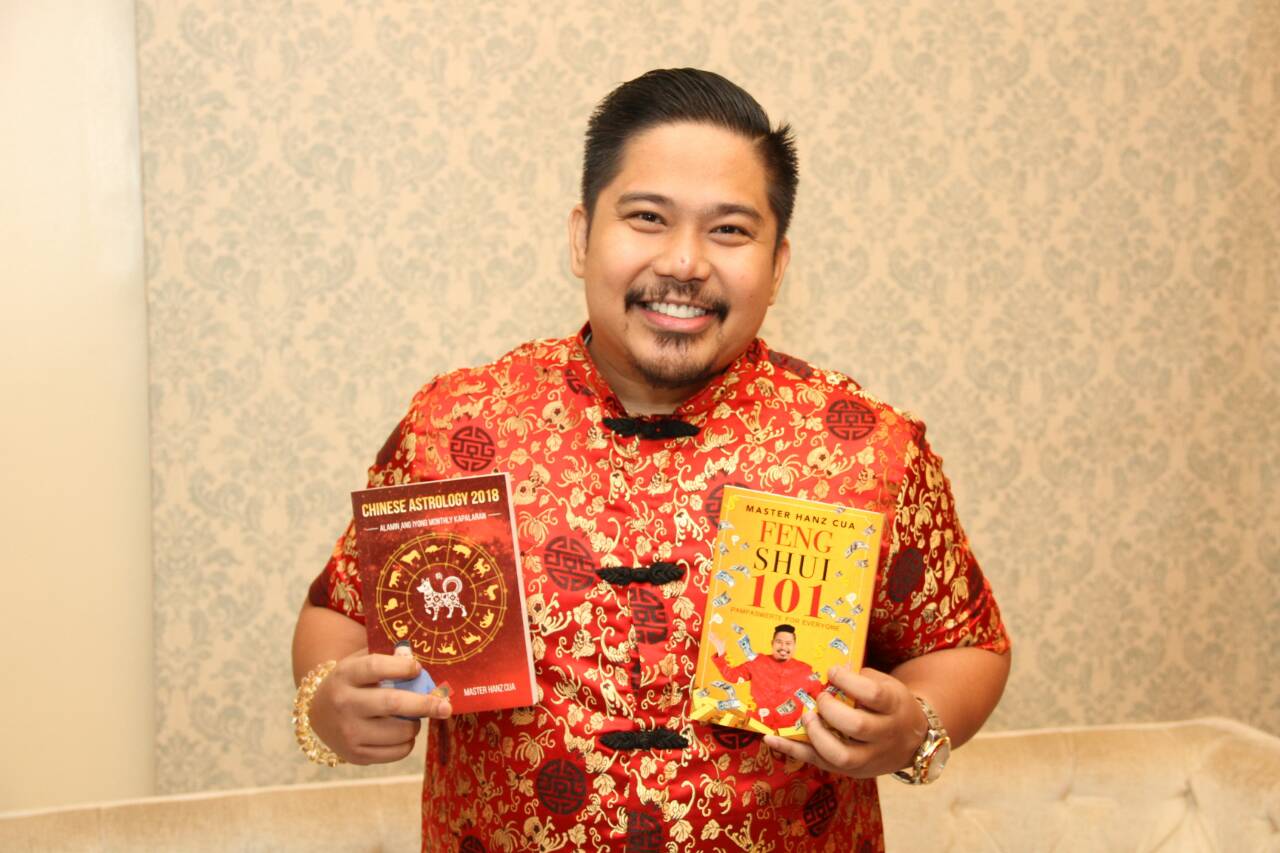 PHOTO: ABS-CBN
Despite the backlash he received last year for his 'prosperous' predictions for 2020, Feng Shui master Hanz Cua still gave some advice on how to welcome luck in 2022.
In a Facebook post, he suggested that it is good to wear red clothes on December 31 and January 1 in order to attract money luck.
He said that yellow gold should be the theme color of offices and homes, and he encouraged opening all the lights inside the house to attract prosperity since the fire element is bright light.
Also, he recommended conducting general cleaning before the year 2022 arrives, and throwing away the broken, old, and cluttered for good fortune to enter.
As per Cua's advice, you should also change the curtains in the house with color red, yellow, orange or pink.
Single people should use pink pillowcases and bed sheets, whereas married people should use red.
Since next year is the year of the Water Tiger, he suggested displaying a tiger in the center of the house or living room, as well as hanging tiger lucky charms in doorways.
Moreover, he advised to display eight coins in the Northwest side of your home, and flowers in the Southeast side to activate the money and love luck.
He also encouraged everyone to fill up their salt, sugar, rice, and LPG containers, as well as to put cash in their wallets and coins in their pockets.
The Feng shui master mentioned, as usual, wearing polka dots and new underwear, creating noise to cast away bad vibes, completing the 12 different kinds of fruits, and throwing coins into the house.
Meanwhile, Cua emphasized in his advice that Feng Shui is just a guide in daily life and success is still in your hands.