Japan escapes Czechia to top Olympic ice hockey prelims
By Crisdenmar Dela Cruz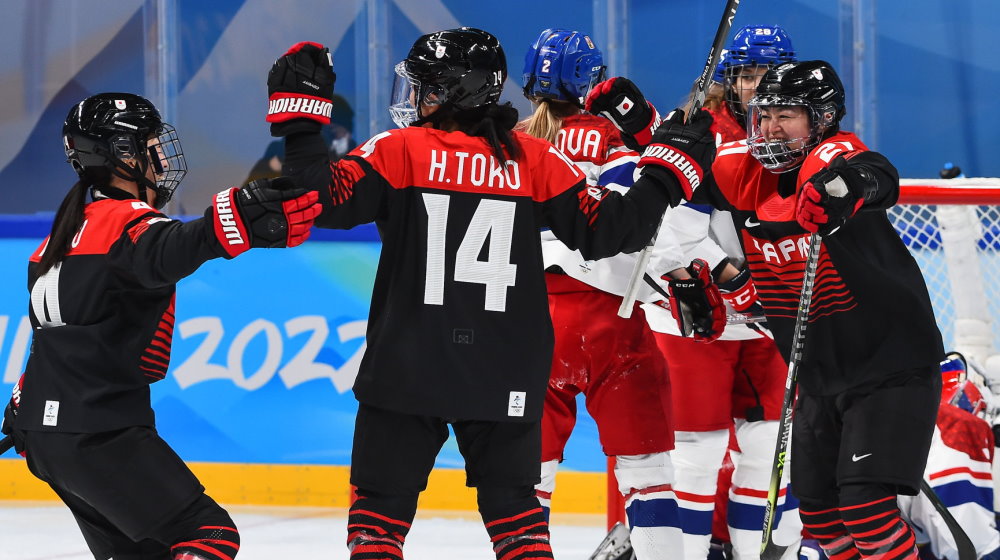 PHOTO: IIHF
Smile Japan spoiled Czech Republic's bid to stay on top of Group B as Hanae Kubo hit the lone goal of the penalty shootout, lifting her squad to a 3-2 squeaker in the Women's Ice Hockey preliminaries, Tuesday at Wukesong Arena in Beijing.
Looking dry and dusty after a scoreless extra period, Japan pulled off a surprise after Kubo made a miracle turnaround when the puck bounced off the goalkeeper's leg pad and crossed the goal line.
Nana Fujimoto, Japan's goalkeeper, flexed her defensive prowess as she thwarted all of Czech's five penalty shots to help Japan secure the safest quarterfinal duel with Finland.
"I was a little bit frustrated when I failed to score in the shootout against China, so I was more determined today," said Kubo.
Japan played like a well-oiled machine from the get-go, slotting several pokes at the puck-in-quick blitz with Haruka Toko scoring at the fourth minute.
Czech mainstay Denisa Krisova evened the game six minutes in the second period as her shot got tangled in Fujimoto's equipment, eventually falling behind her and across the goal line.
However, the Toko sisters joined forces in the third as the younger Haruka Toko connected a pass from the older Ayaka and buried a goalpost score to snatch the lead at 2-1.
Meanwhile, Czech Republic found another equalizer in Natalie Mlynkova's clearing attempt after skating through a pair of Japanese defenders, and firing a wrister from the right circle to make it 2-all at the 6-minute mark.
Both teams had chances in the five-minute overtime, but neither squad was able to convert.
"I thought we were controlling the game. I just wish we scored another goal or two to seal the deal," said Mills, Czechia's forward.
"We played better than our last game, for sure, but not scoring is frustrating," she added.
Before this match, world's no. 6 Japan suffered a disappointing penalty shootout loss against the host country that is China, 1-2, while Denmark grabbed its first-ever win over Czech Republic, 3-2.
Smile Japan will face Finland in their knock-out quarterfinal clash, while Czechia will have a toe-to-toe quarterfinals match-up against the United States.