Jazz explodes in 4th quarter, cruises past Magic for 5th straight win
By Norielle Pastor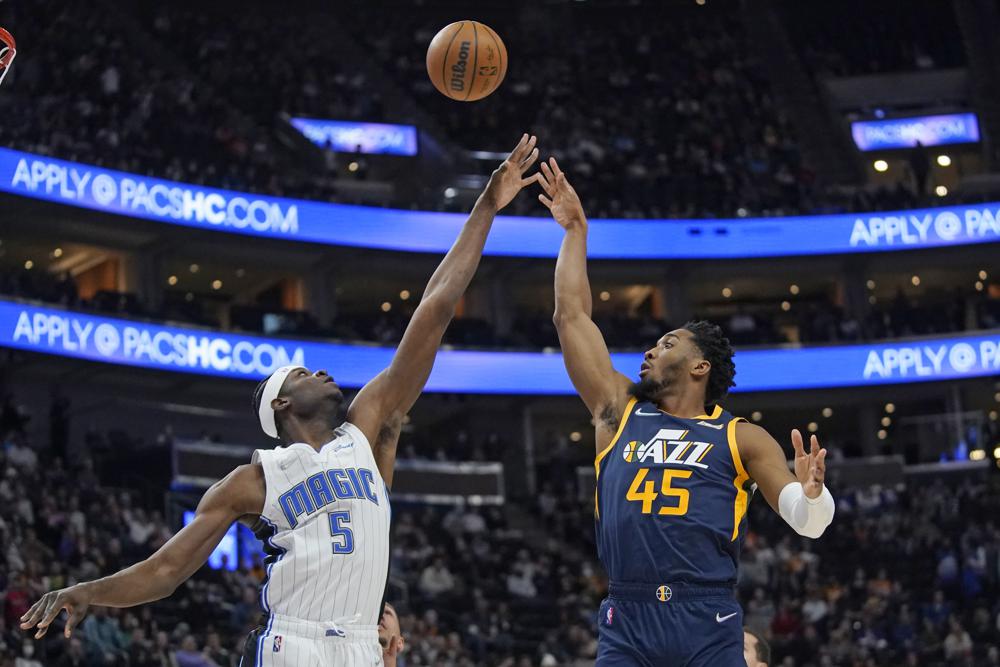 PHOTO: The Associated Press
The Utah Jazz continued to play on a high note as they cruised to their fifth straight dub against Orlando Magic, 114-99 on their home floor, Friday night in Salt Lake City.
The Jazz maintained their cohesiveness as a unit in their last four games and burst out in the fourth quarter to secure the win.
All-star guard Donovan Mitchell led the way for his team with 24 points, while last year's Sixth Man of the Year Jordan Clarkson chipped in 18, and led the team to a 70-point second half.
Meanwhile, Orlando's center Wendell Carter Jr. had a solid night with a 22-point and 9 rebounds outing but wasn't enough to fuel them until the end.
Cole Anthony and Mo Bamba also showed up in the spotlight stuffing in 18 and 16 points respectively, but their team fell to a 1-1 record in their four-game road trip.
The Magic struggled to get things going in the opening quarter scoring only 12 points but battled it out on the second to inch closer, 44-39 to end the half.
Going on to the third, Carter Jr. and Royce O'neal were the main weapons for their respective teams as Carter Jr. scored his 11 points all in the third while O'neal drained three 3-pointers to get the Jazz going, 77-71, into the fourth period.
After the neck-to-neck third, it was the Jazz who had the extra firepower to push through as Clarkson helped O'neal in the rainbow territory to extend their lead to 12 and eventually seal the deal.
The Jazz will look to continue their hot streak on Tuesday against a struggling Houston Rockets young squad who is now at the bottom spot in the Western Conference with a 15-40 record.