Brilliance of the Modern-day Babaylans: 10 Empowered Filipinas Who Changed/Are Changing History
By Chanyel Tome
(WARNING: Parts of the article contain sensitive content such as rape and torture for the sake of historical discussion. Read at your own discretion.)
In the past, the babaylan held their communities together in the absence of the datu through their brilliance, not just through their rituals, but also through their will and perceived magic that is believed to protect them from evil.
While the babaylan is now a distant but still unforgettable memory of the past, empowered Filipinas – just like the babaylan – continue to exercise their brilliance not just to hold together their families and communities, but to make the country a better place and become a force to be reckoned with.
Indeed, Filipinos are not new to women leading the charge – from revolutionaries like Gabriela Silang and Melchora Aquino to modern-day heroes like Hidilyn Diaz. However, there are also lesser-known Filipinas who also channeled the 'babaylan' brilliance.
With that, here are 10 empowered women, from feminists and activists to scientists and entrepreneurs, who changed or is still changing Philippine history.
PHOTO: Bing
Concepción Felix de Calderón (February 9, 1884 - January 26, 1967) saw two literal wars in her lifetime – the Philippine Revolution and World War II, all while dealing with a patriarchal society that was left by Spanish influence. Yet, she did not stop in her tracks once and got the ball rolling for the Philippine feminist movement – a movement that still inspires and empowers Filipinas to this day – and did so much more for her community and country.
Felix made her mark in founding the first feminist organization in the Philippines in 1905 – the Asociacion Feminista Filipina.
Together with the Asociacion Feminista Ilonga which was founded a year later, they laid the groundwork for women's suffrage in the Philippines. Though they were initially established to campaign for social reforms, the movement to grant Filipinas the right to vote gained momentum throughout the course of the Commonwealth period.
Their collective efforts culminated in the 1937 women's suffrage plebiscite, where over 400,000 Filipinas voted 'yes' – 100,000 more than the amount needed for women to be granted the right to vote in Philippine elections.
In addition to Felix's role in feminism and suffrage, she had also served as the secretary of the Bulacan chapter of the Philippine National Red Cross during the Filipino revolt against Spanish rule.
Meanwhile, during the Japanese rule in World War II, Felix also played a role in addressing hunger, health, and poverty. This led to the first puericulture center of the Philippines wherein the nutritional and medical needs of Filipino children could be met during the war. It is known as the Gota de Leche, which still continues to help mothers and their children in the modern era.
PHOTO: Lady Science
Maria Ylagan Orosa (November 19, 1893 - February 13, 1945) is a chemist who revolutionized Filipino food technology in more ways than one by studying the use of indigenous ingredients in food making.
Orosa is most famous for her invention of the banana ketchup – a condiment that is still enjoyed by Filipinos worldwide. However, this is just one of her game-changing discoveries and inventions.
She discovered ways to create food products using local ingredients. Orosa made flour out of cassava, green bananas, and coconuts; coaxed vinegar from pineapples; and fermented wine out of native fruits and nuts. She found ways to preserve local produce by applying modern techniques such as canning, fermenting, and dehydrating. All in an effort to address malnutrition.
Orosa achieved all of this during an era where women serving in scientific fields is practically unheard of. When she was studying in Seattle, she described in her letters how the kind of job that was offered to her were often first given to white men, before offering them to women and people of color.
Despite this, the Philippine government was impressed with her expertise and sent her around the world to study food processing and preservation techniques.
But Orosa was more than a scientist. During World War II, she refused to leave the Philippines and insisted on helping her fellow countrymen. She smuggled food into prison camps to feed starving Filipino and American soldiers.
In particular, her invention, which is the soyalac, was extremely helpful as it was considered a miracle food – complete with the nutrition that people needed in a time when food was difficult to obtain.
Nonetheless, she believed that knowledge is something to be shared, not sold. As a result, her name and brilliance faded to obscurity – her achievements hidden under commercial brands that did not give her credit for the revolutionizing contributions she discovered herself.
While many hear of the banana ketchup, canned local products and their respective brands, not many people were aware of the brilliant Filipina that addressed the country's food needs.
PHOTO: Pacific Atrocities
Remedios Gomez-Paraiso (c. 1919 - May 15, 2014), also known as Commander Liwayway, was one of the highest ranking female commander of the Hukbong Bayan Laban sa Hapon (Hukbalahap) during World War II who proved that bravery knows no gender.
She also wore her lipstick to war. For her, it was more than a cosmetic that she wanted to wear for war – it symbolizes the fight to be herself against Japanese rule.
Even though it seemed like a maneuver or preference that is purely a design choice, her lipstick and perfume inspired her comrades to be more confident, as these represented her calm composure and fearlessness.
But she was more than a pretty face. She was described as a "fierce and intrepid lady commander" in battle; and indeed, she presented a strong fight against the Japanese. In the Battle of Kamansi, while other squadrons retrated, Liwayway fought on until the Japanese troops retreated. Word of her bravery during the battle spread across Tarlac and Pampanga, and her name struck fear among the Japanese. Paraiso also rescued pilots who crashed near their area from the Japanese and nursed them until they were ready to go.
She did not let up against those who mocked her, either. She is said to have challenged another guerilla – Katapatan – to a duel because he disrespected her through his innuendos.
Paraiso later continued her bravery even after World War II. When her fellow comrades were killed by the newly-independent Philippine government fearing a communist insurgency, she went underground and continued her resistance until her arrests in Pampanga and Iloilo. Both times, she was cleared of murder charges.
But even before the war, Paraiso already broke traditional gender roles. At a young age, she was already exposed to the daily activities of the peasant. Back then, it was quite unusual for a maiden like her to ride a horse as gracefully as she did.
All this exemplifies her triumphant brilliance by challenging traditional roles before, during, and after World War II. Indeed, because of her displays of bravery, she still remains a game-changing and inspiring figure in Philippine history, a symbol of women empowerment, and further evidence that brilliance knows no gender.
PHOTO: People Asia
Socorro "Coring" Ramos (born September 23, 1923) is the matriarch behind the now-famous National Book Store. Though she came from humble beginnings and dealt with a post-war economy, the desperate situation back then did not stop Nanay Coring and her husband, Jose T. Ramos, from addressing the school needs of children.
They established their first bookstore together, and during the war, they had shifted to soaps, candies, and other necessities that they acquired from wholesalers. However, their store was burned down during the Liberation of Manila.
Still holding on with hope, the couple rebuilt their store and opened it to school children who were going back to the classrooms after the war. As one of the only few stores that sold school supplies, business was doing good, especially considering that infrastructure and economy was in shambles after the war and independence.
They later expanded their products, from greeting cards and postcards that featured Philippine landscapes, to reprinted books that students can then afford at 75% lower of the price.
Today, with over 800 branches employing approximately 2,500 people, the National Book Store remains a mainstream supplier of books, school supplies, and educational aids that has helped an enormous number of students in their education nationwide. Furthermore, Nanay Coring continues to promote reading and literacy among Filipinos through the National Book Store Foundation.
As she herself once said, "Reading not only is as essential as breathing, but just as I have experienced, it will also lead to many exciting passages marked with success."
Through her persistent brilliance and initiative despite a bumpy start from both the bombs and typhoons that once flattened their shop, millions of children were able to buy school supplies and books after the war, who would then later become history-makers themselves as the hope of the country. All this made the National Book Store that Filipinos know and love today.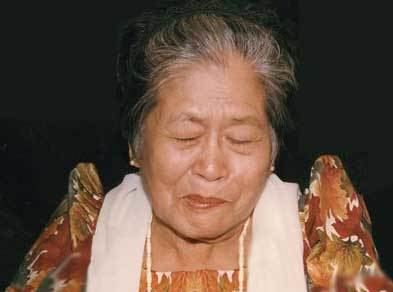 PHOTO: Alchetron
Before the #MeToo movement, there was Lola Rosa fighting for justice for comfort women.
Maria Rosa Luna Henson (December 5, 1927 - August 18, 1997) was a comfort woman during the Japanese occupation of the Philippines – a dark secret she hid until 1992, when she courageously came out with her account of her experiences as a comfort woman.
Lola Rosa was in 7th grade when World War II broke out in the Pacific. She was raped by a Japanese soldier while she was gathering firewood in what is now Fort Bonifacio. Her mother then brought her to a village in Pampanga, scared for her life.
But Lola Rosa fought on. When she was in Pampanga, she joined the Hukbalahap, serving as their courier and resource gatherer, providing the guerillas with food and medicine. But fate offered a darker chain of events as she was stopped by the Japanese when she was transporting guns, and was forced to go to a hospital in Angeles City.
Lola Rosa recounted how she was raped by the Japanese every day. She suffered under their control for nine months, and ended only when she was rescued by Huk guerillas.
She did not tell anyone of her experiences for a long time even after the war. Only her mother knew what happened to her – Lola Rosa's family, including her husband (who left her) and children were not even aware of this dark time in her life until she came out publicly with her account decades later.
Yet, in coming out and revealing what happened to her as a comfort woman, she mustered up her courage and exercised her bravery, as accounts from other comfort women all over Asia came out after she publicized hers. She led and represented comfort women in Congress and in the marches she attended. She even filed a lawsuit in Tokyo all to fight and achieve justice for comfort women like her.
Even though the Japanese still have never properly addressed the issue of comfort women in their country, her story and courage to speak up proves that not only should Filipinos never forget the atrocities and crimes against humanity that have been committed against them, but also to address and demand justice for those who have been wronged.
As Lola Rosa put it herself, remembering is the best revenge.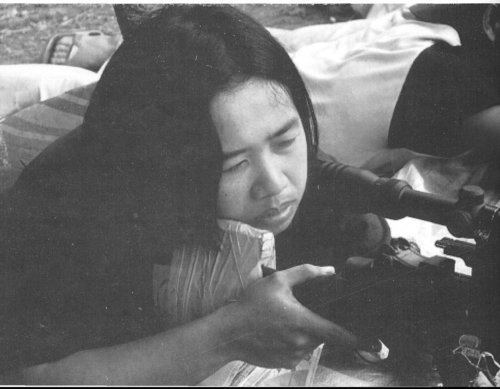 PHOTO: Alchetron
Maria Lorena Barros (March 18, 1948 - March 24, 1948) was an activist and writer who fought against the Marcos dictatorship. She organized the all-female Malayang Kilusan ng Bagong Kababaihan (Makibaka), which inspired thousands of women across the country, from factories to even exclusive girl schools.
She refused to look at herself as just a pretty face. As a writer, she was making a name for herself. She was even elected the president of the UP Writers Club. Barros published poems and essays, even when she was underground actively fighting the Marcos dictatorship and martial law.
As an activist, she engaged with the rural communities and immersed herself with the emerging political literature and environment at the time. However, her work also caught the eye of the dictatorship, and she was then charged with subversion shortly after Ferdinand Marcos declared martial law.
She was first captured in 1974 in Bicol, and was detained at first in Camp Vicente Lim, then later at Fort Bonifacio, where she broke out along with other political prisoners.
With a PHP 35,000 bounty placed on her head, Barros met her fate when she was shot in the head during an encounter with the military in 1976.
But her activist work remained, as her legacy lies in becoming a symbol of the women's movement in the country for her courageous brilliance in resisting the Marcos regime. Barros inspired other women's movements such as the General Assembly Binding Women for Reforms, Integrity, Equality, Leadership, and Action (GABRIELA), which sprung after Makibaka, who are now representing empowered Filipinas in the political stage.
Bong Coo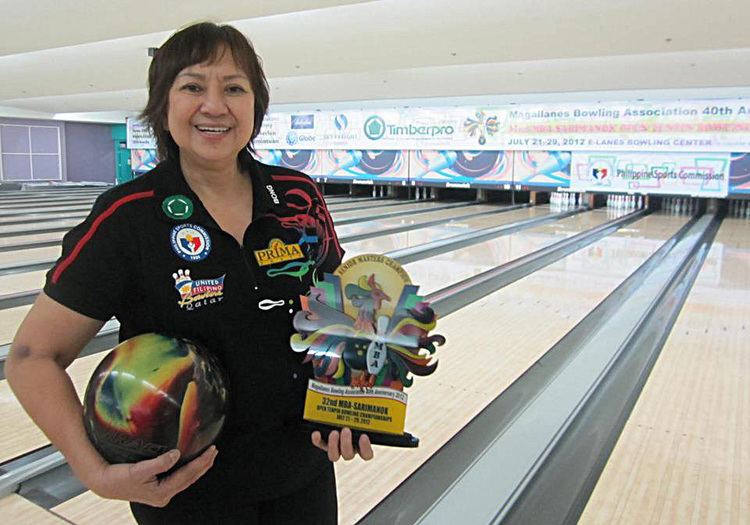 PHOTO: Alchetron
Before Hidilyn Diaz inspired athletes and Filipinas with her medal stints – the country's first silver Olympic medal since Atlanta 1996 and later the Philippines' first ever Olympic gold medal – there was Bong Coo who dominated bowling during her time.
Bong Coo (born June 3, 1948) is a Filipina bowling athlete who is the country's most decorated athlete. In her 28 years of representing the Philippines in bowling, she earned multiple awards and medals.
She was recognized twice by the Guinness World Records – the first Filipino athlete to accomplish the feat. She also won gold medals in the Singles, Masters, and All-Events titles in the Asian Games. She also earned two more gold medals in Team, and an AMF Bowling Cup, bringing her number of medals she earned throughout her career to 78.
Because of her continued persistence that earned her so many medals and feats, she was inducted into the International Bowling Hall of Fame in 1993 in Texas, the Philippine Sports Hall of Fame in 2018, and the Lifetime Achievement Award from the Philippine Sportswriters Association in 2019.
She is recognized as one of the greatest bowling athletes worldwide, and her stints prove that Filipinas can indeed do anything and overcome their obstacles through their perseverance. Indeed, the Filipina brilliance not only led to the country's first ever Olympic gold medal, but also left a long-lasting legacy in the Philippines' sporting tradition.
PHOTO: Philippine Reporter
Liliosa Hilao (March 4, 1950 - April 5, 1973) was a student activist and journalist who was the first political prisoner to die under the Marcos regime's martial law. She was an associate editor of her school paper at the Pamantasan ng Lungsod ng Maynila.
Liliosa, or 'Lilli' as her friends back then called her, was outspoken. Even though she was unable to attend rallies because of her asthma, she was aware of the political environment that she was living in, and fearlessly exercised her literary brilliance by writing about the death of democracy in the Philippines. She sported black as a symbol of mourning of the country's state.
Lilli was supposed to graduate cum laude with a degree in communication arts when the Constabulary Anti-Narcotics Unit forcibly searched her home looking for her brother. When she demanded a search warrant, she was captured and taken away.
Lilli's brother-in-law, who was in the army, saw her during her detainment, and saw marks of torture and even gang rape. When her sister called Camp Crame Hospital to see her, Lilli was already dead.
The authorities claimed that Lilli committed suicide by drinking muriatic acid. However, postmortem findings of her body suggested that she was tortured under detention. There were 11 injection marks on her arms, cigarette burns on her lips, and her torso bruised with finger and gun-barrel marks.
Due to her untimely death, an open seat was left for her in PLM's graduation rites – a stark reminder that in 1973, the country lost another smart, courageous student that could have helped change the nation for the better. Liliosa's death is embedded in history because of her fearless literary prowess and activism.
Today, her name is marked on the Bantayog ng mga Bayani (together with Lorena Barros) as one of the heroes who fought for democracy, and as a reminder to never forget the atrocities committed against them and demand justice for them – a battle that still remains relevant in the country's current political landscape.
Reese Fernandez-Ruiz
PHOTO: Forbes
Reese Fernandez-Ruiz (born 1985) is a Filipina fashion retailer and designer who co-founded Rags2Riches – an eco-ethical brand that taps local artisans and utilizes textiles directly from factories that otherwise would have been to waste.
Exposed to poverty at a young age, Fernandez-Ruiz saw how scavengers still braved the notorious Payatas dump for useable materials despite a tragic landslide and fire killing more than 200 people there in the year 2000. She saw women searching for cloth and scrap materials to weave them into rugs for which they can sell to get them to local merchants for relatively little money.
Recognizing the difficulties the poor were going through to get by, in 2007, she founded Rags2Riches, which has employed and empowered more than 200 artisans. In their business, Fernandez-Ruiz directly got rid of middlemen and instead sourced used textiles from suppliers and manufacturers, generated zero waste from their central facility, and ensured that their workers were well-paid, could work from home, and were on schedules that allowed them to still take care of their families.
Though their products initially suffered from lack of brand recognition due to the Filipino consumer's preference for well-known imported brands, R2R managed to expand, with a six-store retail presence in Metro Manila and a booming online business.
Despite the rough times and tragedies of the Payatas dumpsite, Fernandez-Ruiz saw the potential brilliance of the local artisans, and empowered them in a way that is friendly to their budget, time, and environment – three things that can be difficult to balance but are not mutually exclusive. In an era where poverty still remains an issue and zero waste production is increasing in relevance amid talks of reducing carbon emissions and climate change, Fernandez-Ruiz is on to something with R2R.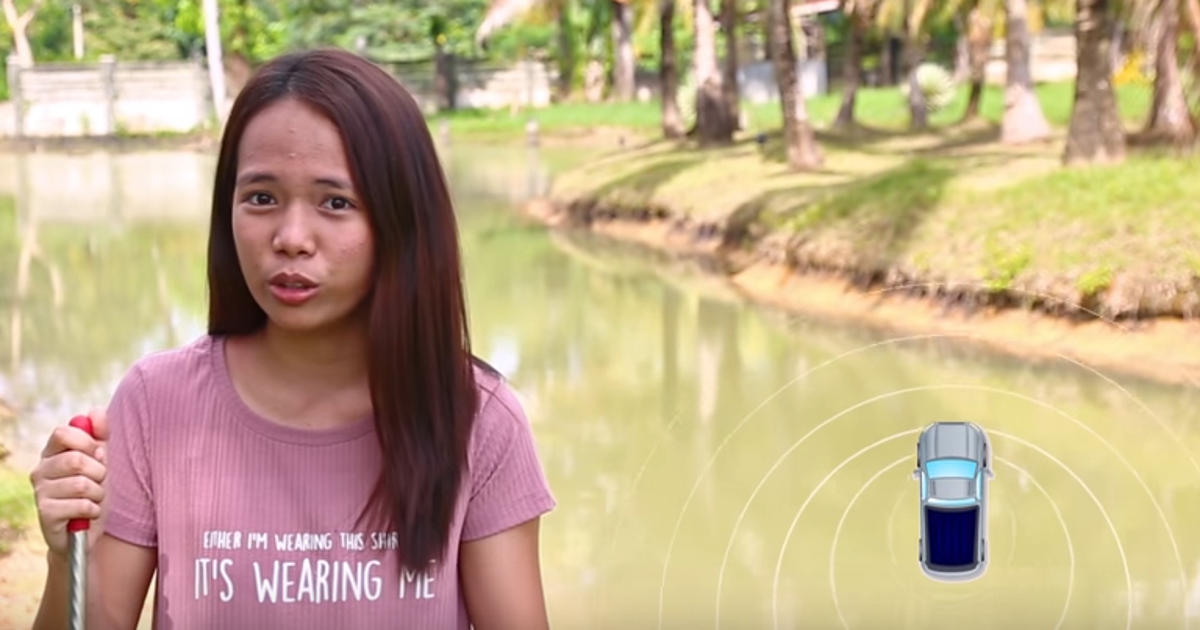 PHOTO: Huffington Post
Hillary Diane Andales (born August 19, 1999) is an aspiring astrophysicist studying at the Massachusetts Institute of Technology (MIT) advocating for the promotion of Science, Technology, Engineering, and Mathematics (STEM), women and youth empowerment in science, and science communication. She was the winner of the 2017 Breakthrough Junior Challenge.
A unique entry to the list, Andales believes as a witness to the COVID-19 pandemic and survivor of Typhoon Yolanda (Haiyan) that the promotion of effective science communication can save lives.
Andales utilized her belief in science communication by joining the Breakthrough Junior Challenge – a video competition for students 13 to 18 to explain concepts in physics, mathematics, and life science in a relatable manner. While her first entry managed to make it into the shortlist, it was her second entry explaining relativity and equivalence of reference frames that got her the win, as well as a scholarship to the MIT.
Though still an aspiring astrophysicist, Andales already committed herself to her advocacies through discussing in webinars, social media, and videos. It is her empowered brilliance promoting life-saving science that can potentially change the country, as had others in this list had done. Andales not only represents the youth wanting to make an empowering change, but also believes in the advocacies that, in the long run, change the country and history.
Indeed, the 10 empowered Filipinas listed were/are not only leading the charge, but also used their brilliance for the betterment of their community and fight for what they know is right – just like the babaylans before them.