Creamline books PVL finals, outclasses Choco Mucho in record-breaking clash
By Rodolfo Dacleson II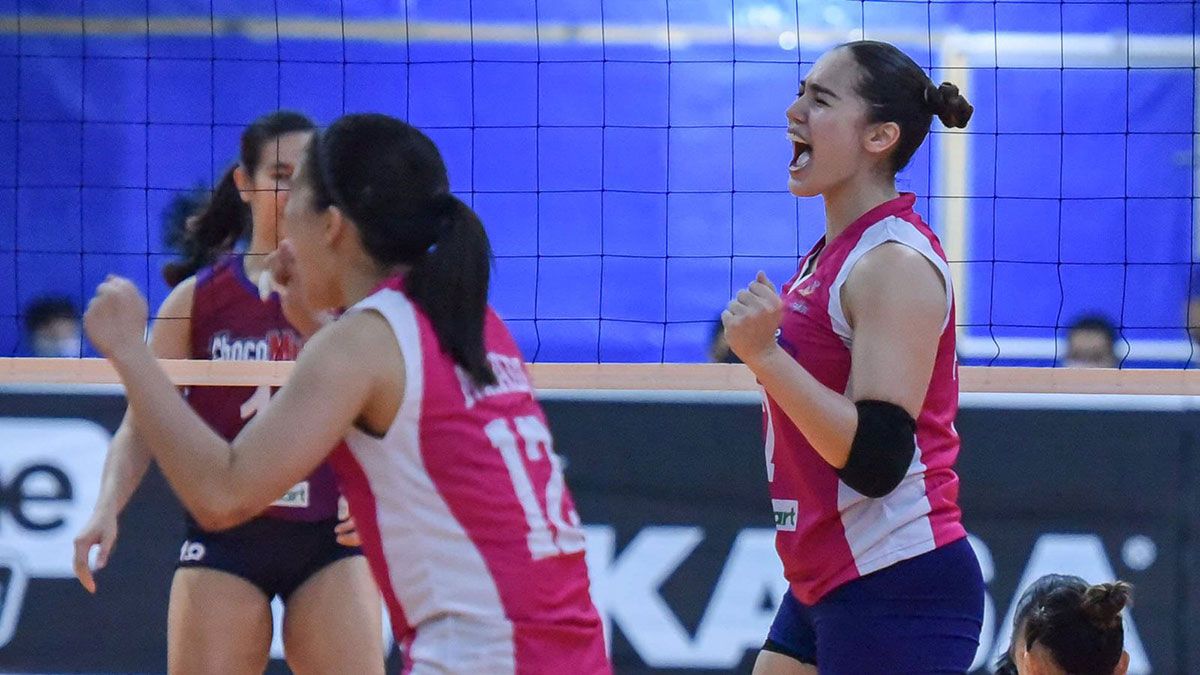 PHOTO: SPIN PH
PASAY CITY—The jam-packed SM Mall of Asia Arena saw last year's runners-up Creamline ensuring that a rubber match will not happen in front of the historic 16,687 Volleyball patrons.
The Cool Smashers regained their fine form in time to beat the Choco Mucho Flying Titans, 23-25, 25-19, 25-18, 25-15, in their Game 2 encounter in the Premier Volleyball League Open Conference 2022 best-of-three semifinals on Sunday.
The four-set victory allowed the Sherwin Meneses-mentored squad to get another chance to capture the professional tilt for the second time around after losing to the eventual 2021 champion Chery Tiggo.
However, that transpired with no challenge coming off the motivated Flying Titans.
Choco Mucho raced to a 23-16 lead in the first set as the Oliver Almadro troops delivered from all departments, highlighted by their seven blocks as Desiree Cheng roused hot for six points.
Creamline rallied, cutting the deficit to one, 23-22, to no avail as service errors made them pay, not only in the endgame but throughout the opening set—committing eight compared to Choco Mucho's two.
It was in the second set when the Cool Smashers established rhythm as their offense from combination plays and service line weathered the Flying Titans' early surge.
Trailing all-set long in the third frame, Creamline came waxing hot down the stretch as Tots Carlos and Jema Galanza conspired for a 6-0 run that gave them a 19-15 advantage en route to the 2-1 set lead.
Down 14-7 in the fourth set, the Flying Titans cut the deficit to two but that's the closest they could after the Cool Smashers went full-offensive to shut them down.
Carlos delivered 19 kills, three aces, and a block to pace CCS with game-high 23 points while Galanza had 18—16 attacks and a block and an ace—and 15 digs.
Jia de Guzman produced 27 excellent sets for Creamline that also got 17 markers from Alyssa Valdez as Jeanette Panaga added 10 of her own.
Kyla Atienza manned the floor defense of the Cool Smashers, tallying 17 digs and 17 excellent receptions, as Celine Domingo led their net defense with four blocks to go with five hits for nine points.
Kat Tolentino uncorked 14 and Cheng fired 13 in a losing effort for Choco Mucho—relegated to the battle-for-third.
Creamline will take on the winner between the Cignal HD Spikers and PetroGazz Angels in the championship round.
Edited by Jostle Pilayre