Magnolia ties series vs Meralco, forces do-or-die Game 5
By Avery Clyde Dimasuhid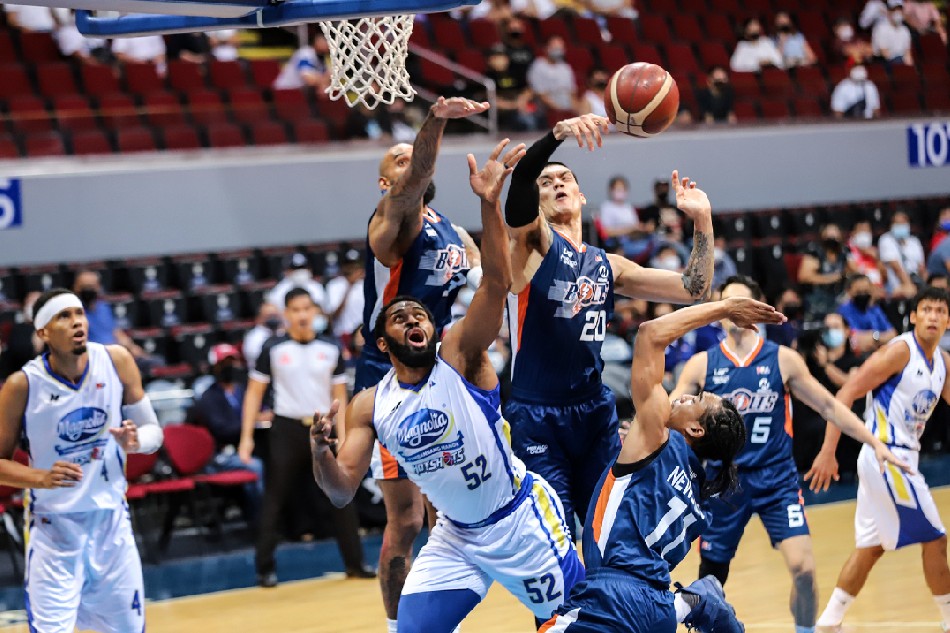 PHOTO: PBA Photos
While the other final spot for the Ginebra-NLEX matchup has been secured, the Magnolia Hotshots and Meralco Bolts delayed the finals game as the former extended their thrilling PBA Governors' Cup semis journey against the latter with a 94-73 blow in Game 4, Wednesday at the Smart Araneta Coliseum.
The Hotshots eagerly turned the tables in their favor after going all out to tie their wins at 2-2, hoping to meet the Barangay Ginebra San Miguel should fortune be with them in their do-or-die game on Friday.
Recovering from their consecutive defeats in the best-of-five series, Magnolia exerted all means to catch up on Meralco, potentially rekindling their Governors' Cup finals rivalry with Ginebra who ended NLEX in four games in their own semifinal duel.
"We only tied the series, we still haven't achieved anything," said coach Chito Victolero after the said victory.
Magnolia bombarded Meralco with 32 fourth quarter points, the game's highest output, to negate the efforts of the Bolts and turn a 10-point separation in the third quarter to a 21-point win.
The 2018 champions dominated the early goings with a 12-point lead in the first half, enough to leave Meralco gasping in pursuit of closing the margin in the next quarters.
"We expect a very physical game. We just try to have that proper mindset. We need to have that on Friday," expressed Victolero, looking forward to their deciding match that is set at 6 PM.
Magnolia's import Mike Harris carried the team with 34 points, together with the 17 and 11-point contribution from Paul Lee and Calvin Abueva, respectively.
On the other hand, Meralco's efforts weren't enough even Panamanian import Tony Bishop earned 22 points, Newsome had 11, Almazan added 8, and Banchero and Maliksi made 14 combined points.